Apple's second fully-remote Worldwide Developer Conference kicked off this week and, as always, our Apple development and design teams have been excitedly studying the documentation and sessions all week.
For the last year and change, Apple has been perfecting the art of transforming their typical in-person keynotes into highly polished tours through their incredible campus and the future of software on their platform. Even though we're all at home, Apple still manages to reach through the screen and pull us into the excitement and the possibilities that make WWDC one of our favorite developer events of the year.
One of my most-loved things about WWDC is how we challenge ourselves to see just how quickly we can take the new technologies Apple is touting and apply them to 1Password. This year was no different. In fact, you may have already seen some of what our amazing Browser Experience team was able to do by the end of the day on Monday.
Safari Web Extensions on iOS and iPadOS
I'll be honest, this one caught me totally by surprise. We've been working on unifying our browser experience for the last couple years and with iOS 15 we're taking a big leap forward with the launch of 1Password for Safari on iOS and iPadOS. Being able to bring some incredible features like virtual payment cards from Privacy, smart password creation, and our inline menu to iOS is really a dream come true.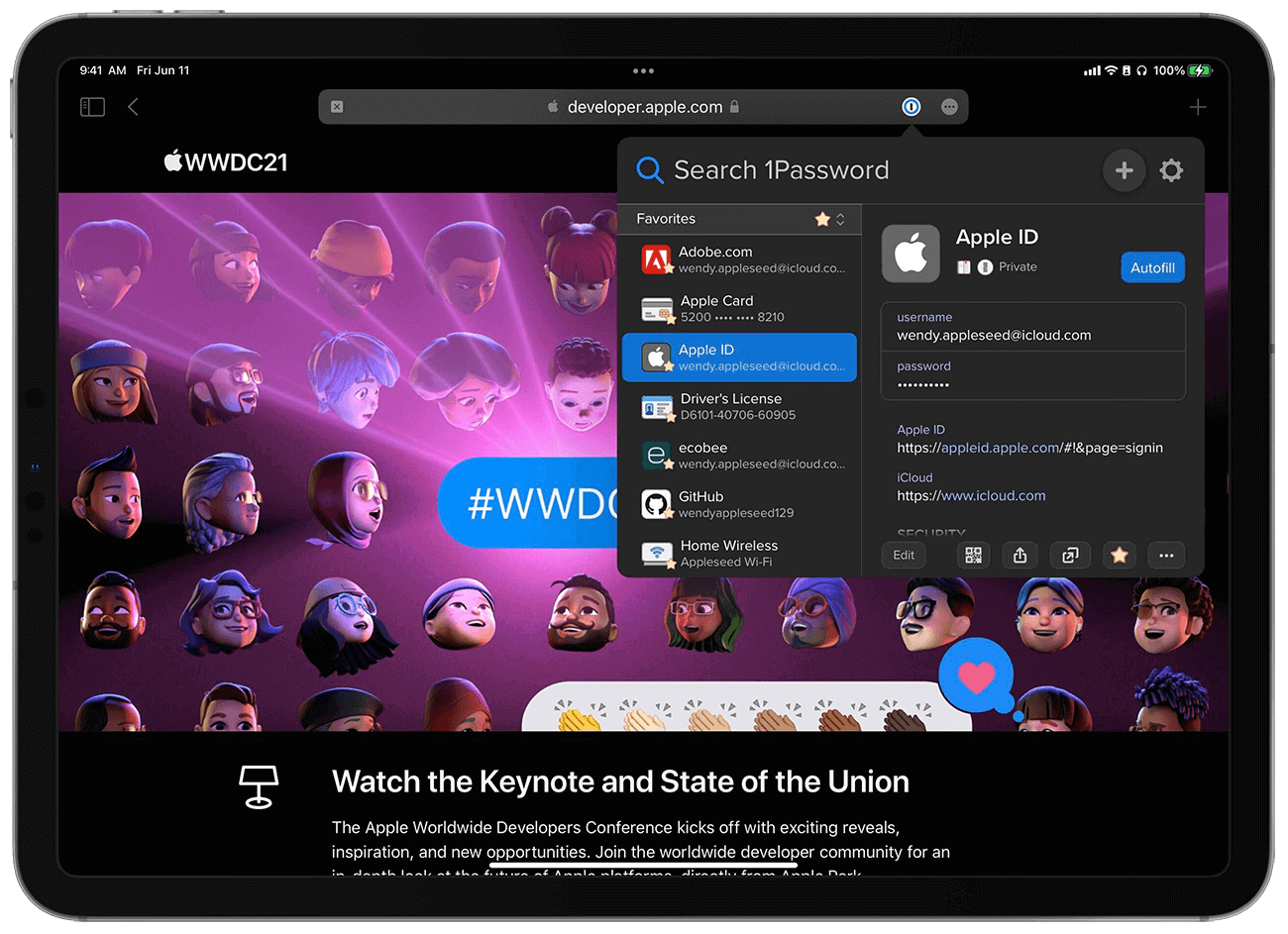 Live Text 👉 Logins
We all know someone who has sticky notes at the bottom of their monitor, or have been to venues with a Wi-Fi password on a whiteboard. With iOS 15, 1Password will be able to use the new Live Text feature along with data detectors to intelligently and automatically create Login items! We've been saying "no more sticky notes" for a long time; now you'll have the tools you need to make that a reality. And yes, it's just as magical in action as it sounds:
Drag and Drop
Support for drag and drop on Apple platforms has a rich history and it's one we've always embraced in our apps. Coming this fall drag and drop will land in 1Password for iOS, enabling you to move your items around and fill your information into other apps on your iPhone or iPod touch. Not only do we love how it feels to drag and drop information between apps, but the security properties of it are just fantastic.
| Moving Items | Dragging to Other Apps |
| --- | --- |
| | |
Quick Notes
I use the Notes app every single day. It's my todo list, blog post editor, bullet journal, and all around digital notebook. I love the idea of using Quick Notes to easily get content from my apps into Notes, and we wanted to make sure 1Password works there as well!
Home Screen Widgets on iPad
I'm a big fan of widgets on iOS and was really pleased to see Apple bring Widgets to iPad in a form factor that really takes advantage of the screen real estate. Our awesome interns took it upon themselves to build out some proofs of concept for what a Watchtower widget and a one-time password widget could look like!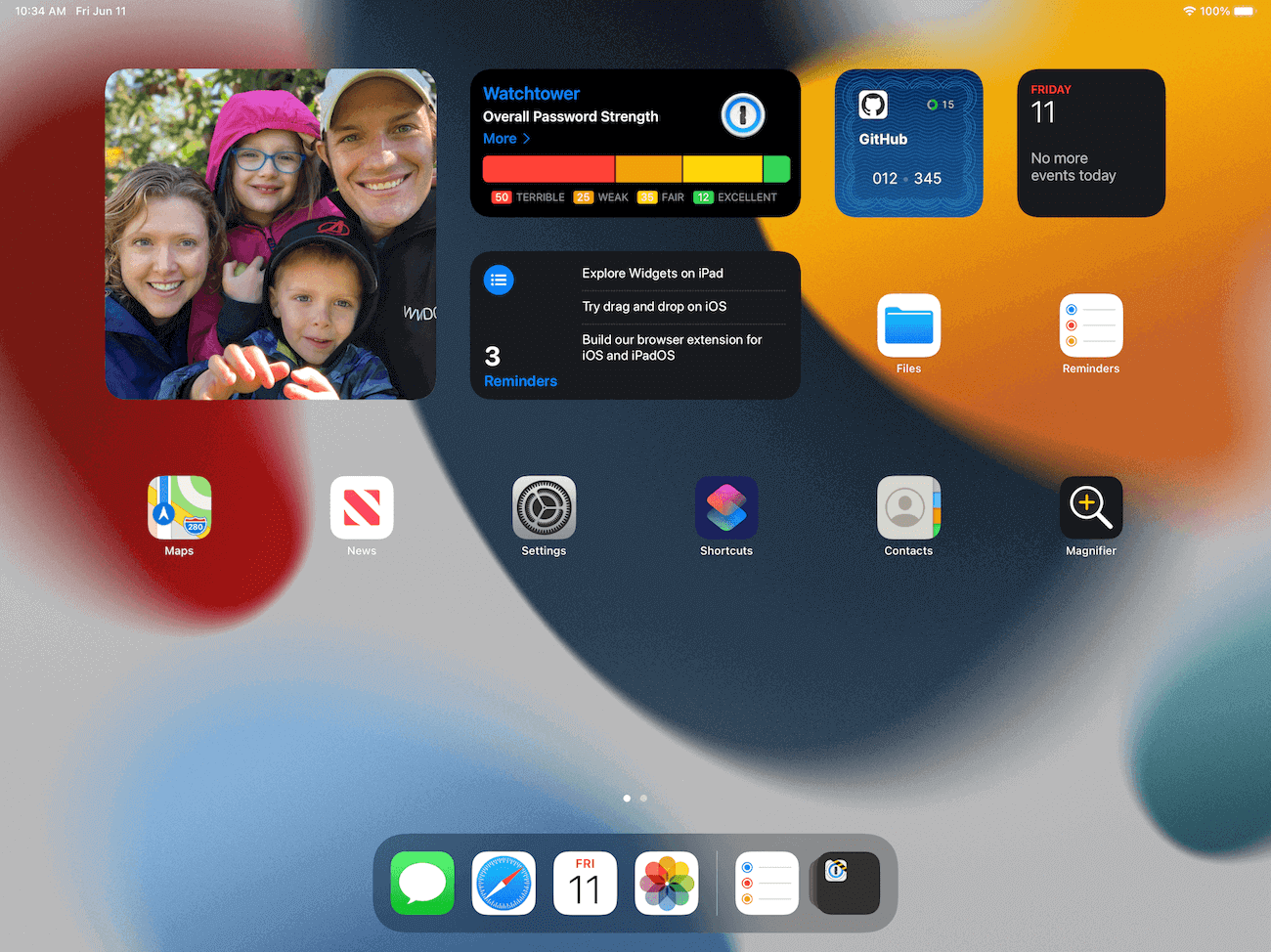 Apple Passwords Import and Export
Switching over to the Mac, Apple added a brand new Passwords section to System Preferences where you can access your passwords stored in iCloud Keychain. They also added the ability to export your passwords to a common format.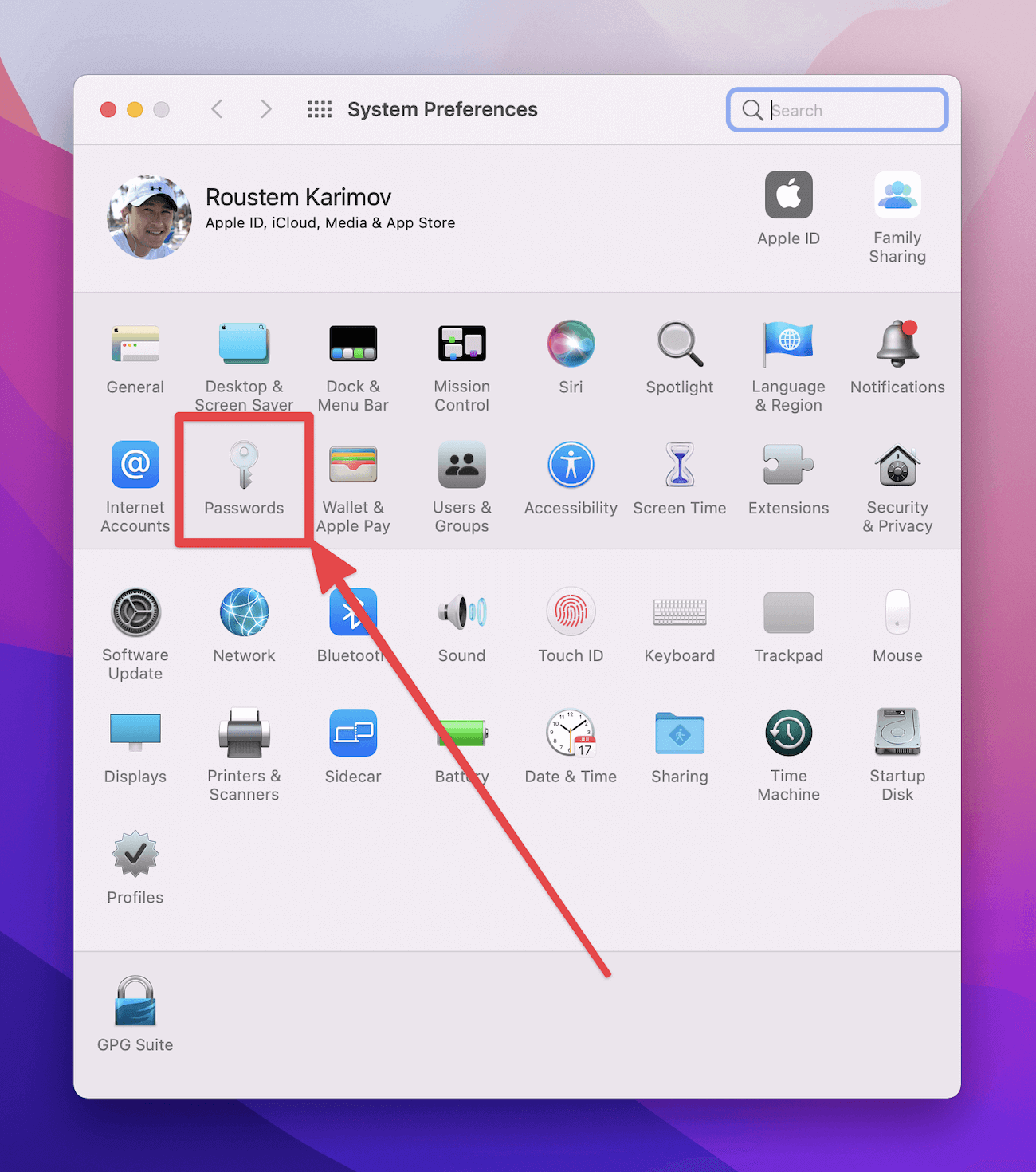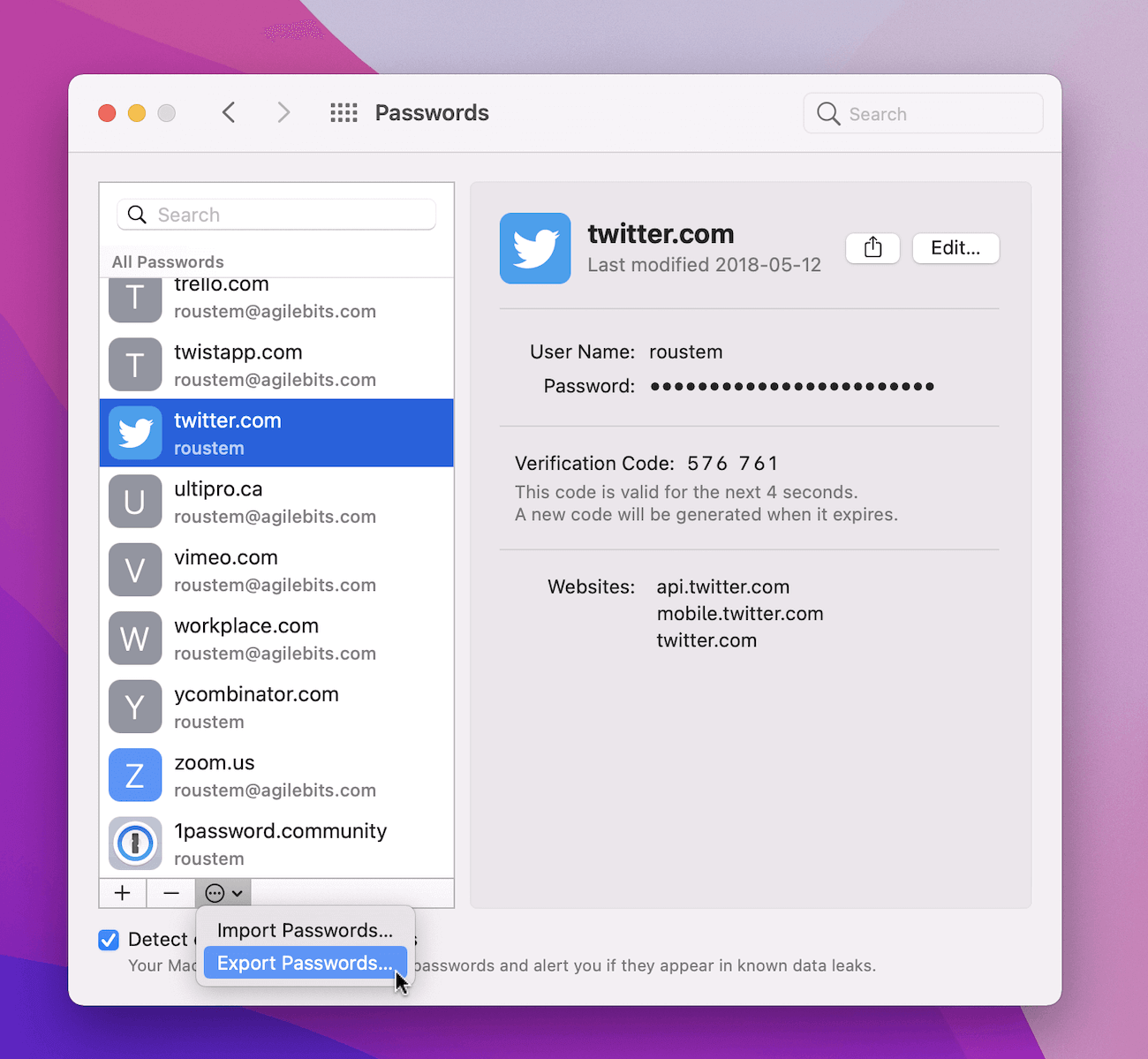 It's a very simple CSV (comma separated value) file that contains the essentials for a collection of passwords: Title, Website, Username, and Password. This year the 1Password.com team got in on the WWDC excitement and added support for importing this new format!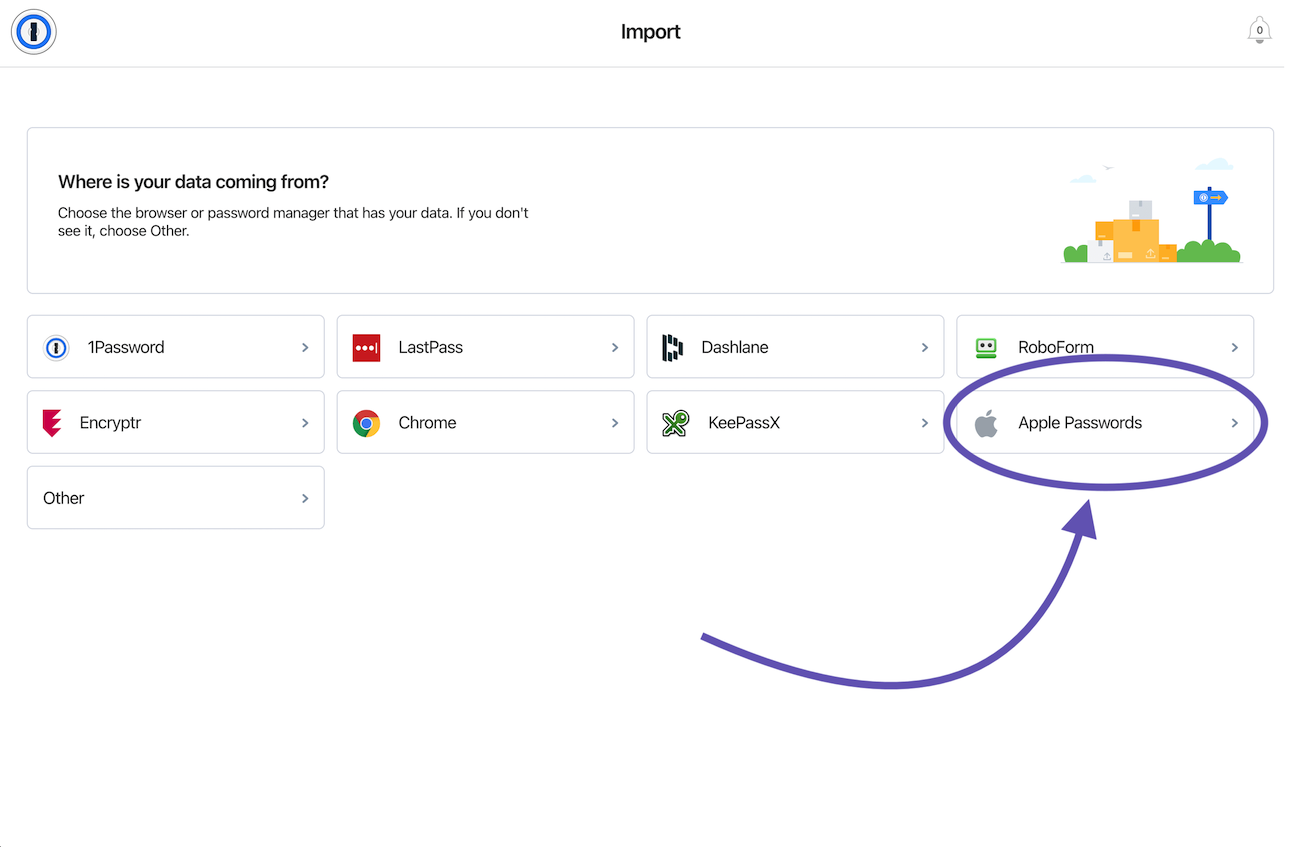 We think the simplicity of this format is a really smart move, and to return the favor we are committing to adding the same export capability for Logins to 1Password over the next year.
Wrapping It Up
WWDC21 has been a ton of fun for us this week. Not only did we get to play with a whole host of new APIs, but we were also a finalist for the Apple Design Awards! The next few months will be exciting ones for our developers and we'll be ready when iOS 15 drops this fall. See you there!