TL;DR: We love 1Password. We love you. We believe 1Password memberships are the best and will shout it from the mountaintops, but standalone vaults will contine to be supported in 1Password 7.
Recently a customer wrote in to praise us for handling a sticky situation with a quick and decisive response. They signed off their post with "from a happy customer".
Jeff, our resident Chief Defender Against the Dark Arts, replied and signed his message with "from a happy 1Password maker".
This was really cute and I loved the play on words. It also got me thinking though: we really are happy 1Password makers.
From a happy 1Password maker
Jeff's phrase is similar to a statement that I tell our team often and expound upon during interviews: we all need to be working at our dream jobs. So I really shouldn't be surprised by Jeff's signature. But it stuck with me as I adored its simplicity.

Quick and to the point. And at the same time, a revelation. I absolutely loved it.
1Password is what it is today because we all love working here and have fun helping our customers. We are completely self-funded, independent, have turned down all offers from venture capitalists, and our board of directors consists entirely of people who work on 1Password and help customers directly each and every day.
As a result we're able to provide true security and never compromise on protecting the privacy of our customers. We don't have to and never will sell your information or spam you with ads.
The bottom line is we have a complete focus on 1Password and since we're working on stuff we love, we're excited and have the desire to constantly improve and make 1Password the best it can be. We're happy to be able to do this.
Happy 1Password memberships
How is happiness related to 1Password memberships? Simple. We created 1Password memberships to make 1Password the best it can be. And a direct result of 1Password memberships is happier 1Password makers and customers alike.
I am so much happier now that 1Password has the power of memberships to help me help our customers. With memberships, there are several things that I no longer need to do, and as a direct result I have more time to improve 1Password and help more customers.
With 1Password memberships we have a wonderful set of things we no longer need to do. I call it my No More list and here are just the highlights: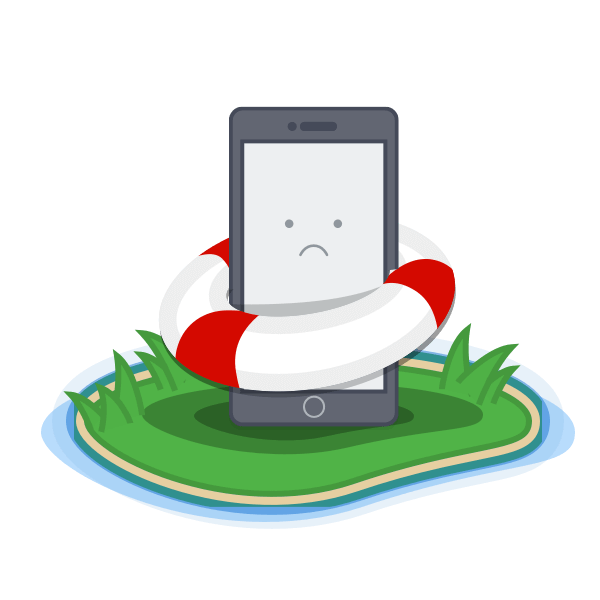 No More telling people who had syncing misconfigured (or didn't realize that syncing needed to be manually configured) that I'm sorry they lost their data when they reset their phone. With 1Password memberships, all your data is synced automatically when you sign in, so there's nothing to set up or worry about configuring wrong.
No More telling people that I'm sorry that when they deleted some files from their hard drive they didn't recognize they inadvertently deleted all their 1Password data. With 1Password memberships, everyone enjoys data loss protection that ensures this can never happen.
No More explaining that we don't have any control or visibility into third-party sync solutions and are therefore limited when troubleshooting problems. With 1Password memberships, we are in complete control of both sides of the connection so we're able to optimize things, quickly troubleshoot, and improve immediately when a problem is found. All this results in a rock solid solution that results in an entire category of issues no longer affecting our customers.
No More explaining why purchasing 1Password on one platform doesn't automatically unlock it on all other platforms. Not only is it really hard for customers to understand that 1Password is "licensed per person, per platform, with paid upgrades", but it's an incredible mouthful for us to even say. With 1Password memberships, you simply subscribe once and you get access to 1Password everywhere.
No More needing to hold back on features for creating a "big splash" for major upgrades. These require purchasing a license upgrade and so it's important that we save up features (often for a year or more) so we can woo customers to open up their wallets. With 1Password memberships, we can give people new features as soon as they are available so they can enjoy them right away. See Travel Mode and 1Password for Slackers for examples of this.
I wish I could also say No More for explaining to people who have forgotten their Master Password that 1Password uses true security and they therefore need to start over. But with 1Password memberships I can at least share the good news that families and teams can use Account Recovery to restore their own access.
And with the time we save from not needing to do these things, we'll be able to improve 1Password itself to make it easier for customers to remember their Master Passwords. So perhaps someday soon this will indeed end up on my No More list.
Nudging people towards 1Password memberships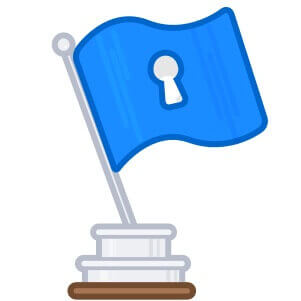 Now of course not everyone is on 1Password memberships yet, so we do indeed still work through these issues every day. So it's not truly a No More list. At least not yet. Still, the number of people on memberships continues to grow every day, so we're quickly seeing more and more of these bright spots as we move throughout our day.
All these bright spots add up to an even happier set of 1Password makers. And that's as important for you as it is for us, because the happier a 1Password maker is, the better they'll be able to widen the smiles of 1Password customers everywhere. Nothing great was ever created without passion, and this is just as true for designing and developing software as it is for customer support. I'm really excited about this and hope that someday 100% of our customers will embrace 1Password memberships.
Now the thing is, I know it's not realistic to expect everyone to be able to be able to join one of our memberships at this time. As great as 1Password memberships are, I know that our excitement for them can cause some people to become worried. After all, many have corporate policies or regional restrictions that prevent them from using a hosted solution like ours, and so they're understandably concerned and want to know that there's a future for them with 1Password.
These worries are compounded by the fact that 1Password 6 for Windows was designed from the ground up to support 1Password Teams customers only (and then later expanded to include family and individual plans), and we are unsure how this adventure will play out on the Windows side of the world, so we haven't made any public announcements about when support for standalone vaults will be added, if ever. Many Mac users worry that the same fate awaits 1Password 6 for Mac, and that we will remove support for local vaults and force them to pay again.
This isn't going to happen. First, it would be evil to take away something you've already paid for. And evil doesn't make for a Happy 1Password Customer, which is the cornerstone for a Happy 1Password Maker. It's simply not who we are.
For those who purchased 1Password 6 for Mac already, you're perfectly fine the way you are and can continue rocking 1Password the way you have been. There's no requirement to change anything as we will not be removing features or forcing you to subscribe. In fact we're still selling licenses of 1Password 6 for Mac for those that really need them (you can find them today on the setup screen under More Options).
And you need not worry about 1Password 7 for Mac, either, as it will continue to support standalone vaults just like version 6 does today.
We know that not everyone is ready to make the jump yet, and as such, we will continue to support customers who are managing their own standalone vaults. 1Password 6 and even 1Password 7 will continue to support standalone vaults. But 1Password memberships are indeed awesome and are the best way to use 1Password, and as such, I am going to continue to nudge you over when ever I can 🙂
Love Dave, A Happy 1Password Maker ❤️ 🇨🇦

P. S. We created 1Password Memberships because we had a vision for how 1Password could be even better and we followed our dreams. The result has been stupendously awesome and better than our wildest dreams! Today, over 95% of our revenues are coming from subscribers, which is truly mind blowing. Many investment strategists would say it makes sense to drop support for everything else and focus on memberships. That's not how we do things around here. We focus on people, love, and happiness. It's the way we do things and I wouldn't have it any other way.
P. P. S. You can create a 1Password membership and move all your existing data over today in just a few minutes. Learn more here. Like I said, I'm going to continue to non-apologetically nudge you over whenever I can 😉