'Tis the season for travel, shopping, and family visits, and this tends to leave us busy and distracted. Scammers and crooks like to take advantage of this, so here are some tips for staying safe and merry over the holidays.
No holiday promo is worth risking your security
The holiday season brings a drastic increase in emails. Phishing scams are a favorite of cybercriminals, and the lasting popularity of online shopping has made email phishing even more effective. Be wary of emails with attachments like fake receipts or invoices. These files can expose your computer and account to malware, keyloggers, and ransomware when you open the attachment.
Malicious links like false purchase verifications or shipping notifications offer prime opportunities for hackers to steal your login credentials. And if you've reused those login credentials on multiple sites your other accounts may be vulnerable.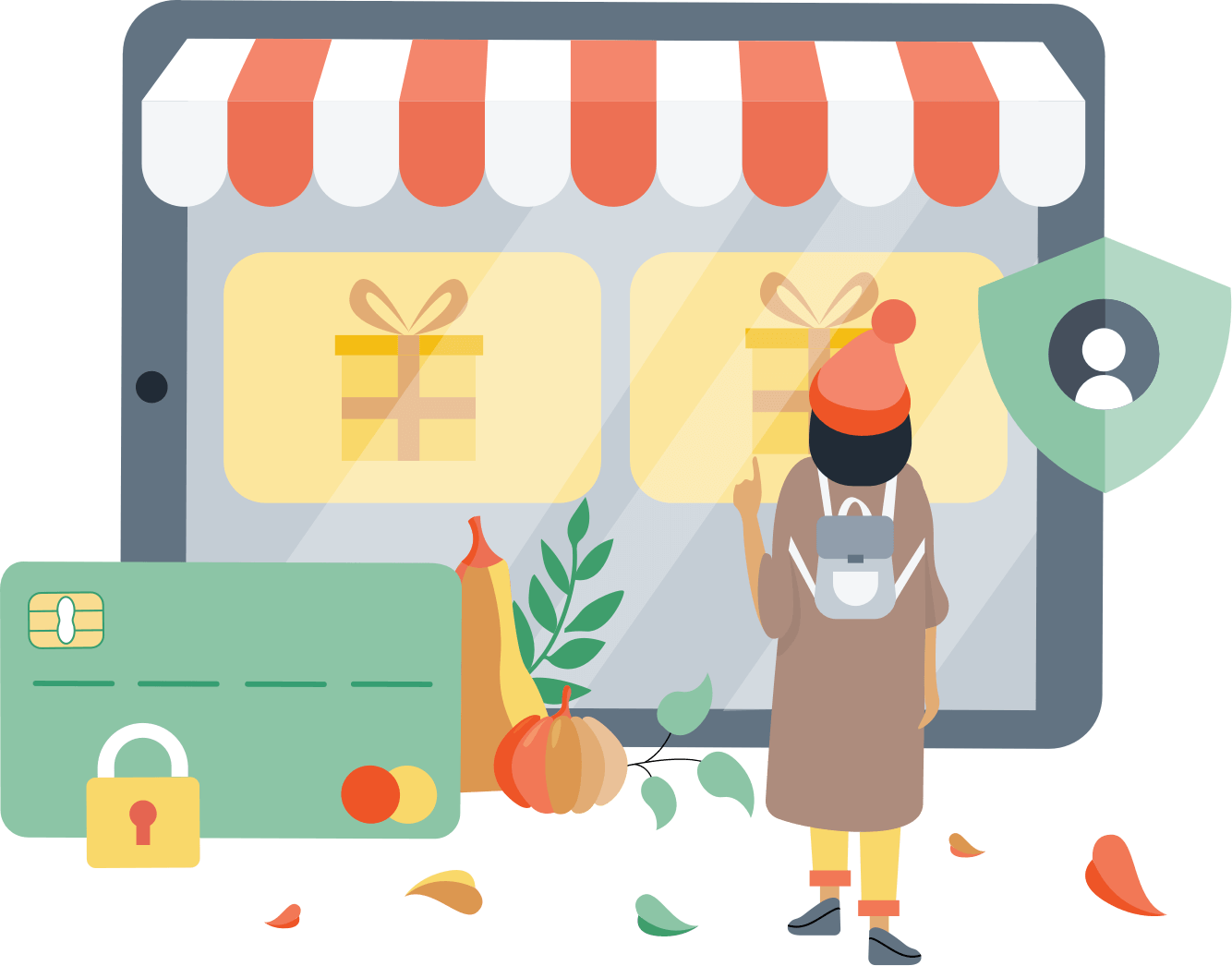 Secure your wallet when shopping
Online shopping saves time during the busy holiday season. But the price for this convenience could be increased risk. It may be tempting to save your credit card information on a site for easy access, but not all websites are created equal when it comes to security.
Use 1Password to securely store everything you need to make a purchase, from the expiration date to the CCV number on the back of the card. When it's time to check out, it only takes one click to fill everything you need. 1Password also protects you by checking the URL before suggesting items to autofill. If the item you're expecting to see isn't suggested, double-check the URL to make sure you haven't been sent to Amaz0n.com instead of Amazon.com.
The best way to stay safe is to use a unique password for every site. After all, the more often a password is reused, the more likely it is to be compromised or stolen. Use Watchtower to check for weak or reused passwords, then use the strong password generator to replace them with strong, unique ones.
Keep your family safe and connected
The holidays can be hectic, and you may need your partner's credit card details to buy a last-minute gift. Or you need to know which flight your grandparents are on so you can meet them at the airport. And if you're the one traveling, you may need your parents' new Wi-Fi password to survive the week.
Help your family practice smart online security and share passwords securely with a 1Password Families account. With a shared vault, you can quickly and safely share passwords for things like Netflix, bank accounts, Wi-Fi routers, and more. This holiday season, give your loved ones the tools they need to stay safe online without taking away their independence.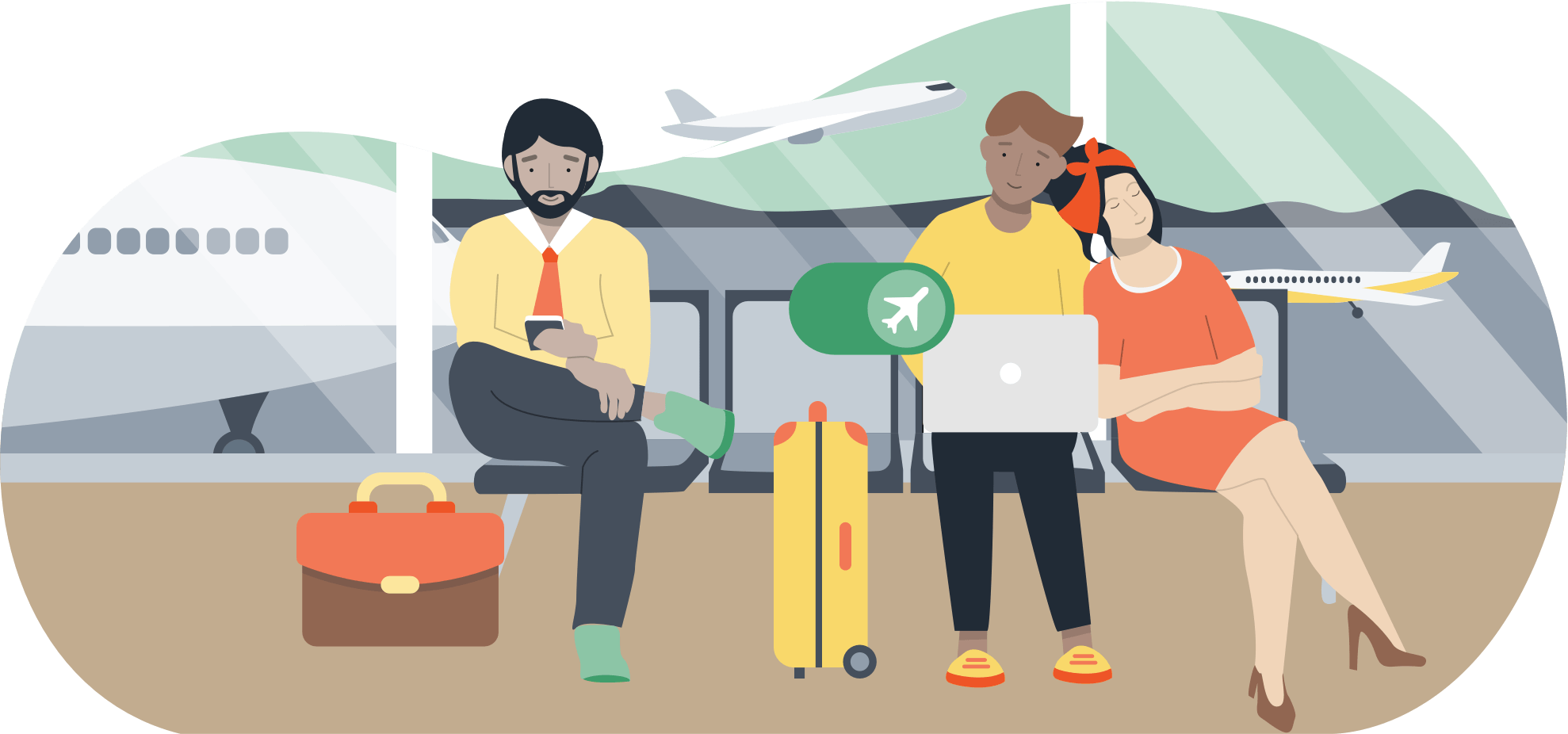 Get organized before you hit the road
Whether you're traveling to visit family or just escaping the snow this holiday season, the contents of your devices need just as much protection as the items in your suitcase. When planning for a trip, take the time to store any critical information you'll need in 1Password. You can save details like emergency contact information for your airline, the code for your hotel safe, travel insurance details, and even copies of your passport.
Before you head to the airport, turn on Travel Mode for your 1Password account. This protects all the information in your account when you cross borders by temporarily removing it from your devices. When you reach your destination, turn off Travel Mode to restore your data.
Turn on two-factor for all accounts
Add an extra layer of protection to your accounts with two-factor authentication. With two-factor authentication enabled, even someone who learns your password won't be able to access your account.
1Password can even take care of any one-time password needs for you, so you don't need to wait for an SMS message or use an additional app.
And if you haven't already, now's a great time to turn on two-factor authentication for your 1Password account.