Have you ever wondered what it's like to work at 1Password? Or wanted to know the career paths that other people followed before taking a job here? You're not alone!
In this blog series, we're sharing what it's really like to work at 1Password. To do this, we sat down and talked to team members from across our more than 600-strong organization, including engineering, human resources, and customer support. You'll learn about the journeys that each person took to 1Password, as well as their their current role and day-to-day responsibilities.
Today, we're chatting with Sean Foster, HR Program Specialist at 1Password!
Why did you join 1Password, and how did you end up here?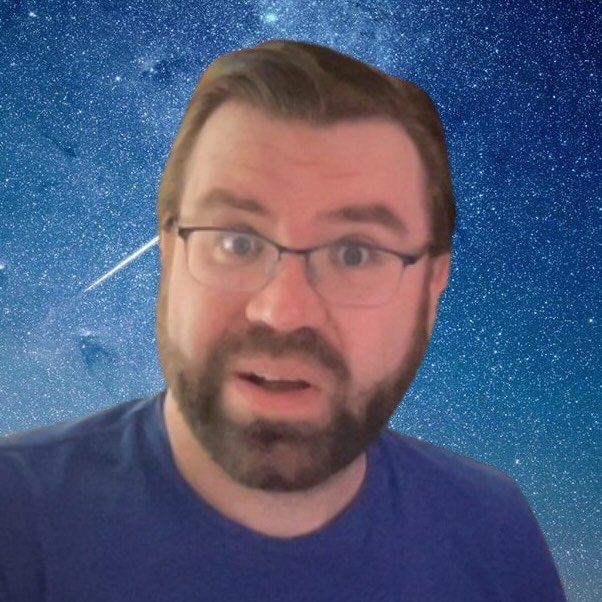 Before, I was working in the IT department at a TV production company with Andrew Costen. He eventually left that company and went on to work at 1Password - an app he introduced and converted me to! I was immediately a fan of the product.
A year or two later, I was looking for work and a friend who was already at 1Password put in a good word for me, which led to an interview. I found myself having a sushi lunch interview with CEO Jeff Shiner a couple of days later, and answering tickets from 1Password customers another day or two after that.
What's your current role, and what are your day-to-day responsibilities?
I've worn a few hats at 1Password, but I'm currently an HR Program Specialist and split my time between Onboarding and Engagement. I work with new employees and try to help them feel as comfortable as I can while they settle in.
When I'm not doing that, I focus on engagement surveys that ask employees how they're feeling, their thoughts on virtual events, and more!
What attracted you to the company?
I was already a fan of 1Password, so talking to customers about an app I was truly a champion of – and not having to pretend – sounded great.
"I've always felt taken care of by 1Password."
The work from home lifestyle also seemed like a positive change after a few years of commuting into an office. I don't think I could go back to that at this point!
What is your favorite part of your role?
I love meeting new team members as they start their journey at 1Password and doing what I can to convey the vibe of the company, and what makes us uniquely us. I've always felt taken care of by 1Password, including its founders and CEO. I want to pay that forward to new members of the 1Password team.
How would you describe your team's culture to someone who was applying for a role on that team?
A team of innovation, collaboration and ideas! HR Programs is constantly seeking ways to make the lives of employees easier and less stressful – and we embody that as a team as well. We all help each other out, cover for each other when we can, and collaborate on projects.
What keeps you motivated in your role?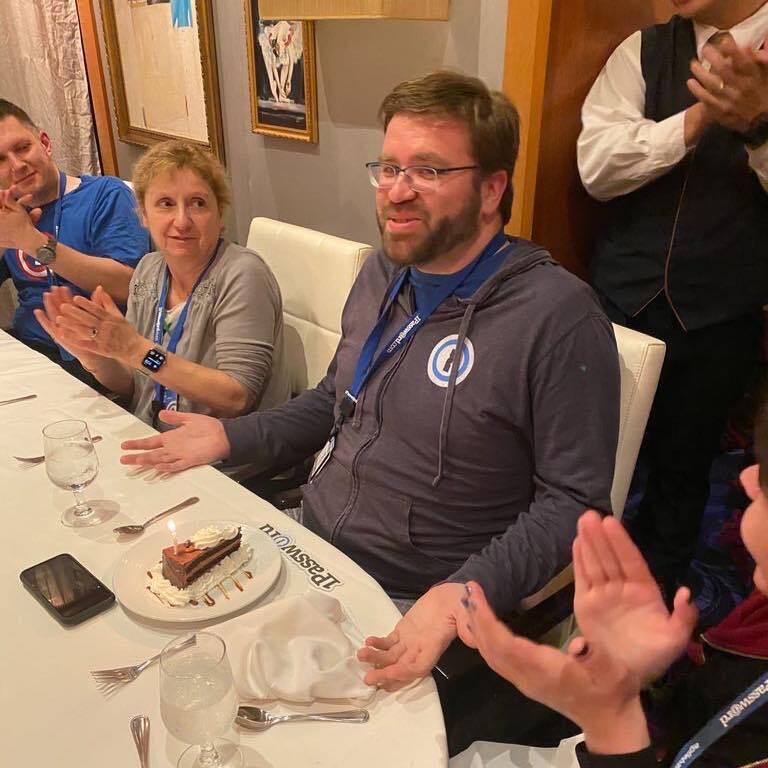 I consider myself an ambassador for 1Password. And I would honestly feel like I was letting down Sara Teare, one of our founders. (who specifically wanted me in an onboarding type role), if I didn't give it my all. I want to do what I can to make the onboarding experience at 1Password a superior one, and try to embody what it means to work at 1Password as I make that first impression on folks.
Any fun personal plans for 2022? How are you planning to use your paid time off (PTO)?
I don't have anything planned yet, but I've been daydreaming about three different options recently. I'm thinking about an Alaskan cruise, a trip to Japan, or a visit to Turkey. Until then, I really really like taking Fridays off – especially during the summer – so I'll be giving myself a large number of three-day weekends over the next few months.
Quick! You're boarding a plane and you can only bring one item on your trip. What is the one thing you can't live without?
My iPhone. 😅
Editor's note: This interview has been lightly edited for clarity and brevity.
Want to work for 1Password?
Browse our current job openings to see if there's an opportunity that matches your career goals.
View our open positions