Hello and happy iOS release day, everyone! We've been excited for this release since iOS 13 was first announced at WWDC. Now that it's finally here, we're excited to share 1Password 7.4 for iOS with you.
There's a bunch of stuff I'm pumped to tell you about, so let's dive in and take a look.
Dark Mode for iOS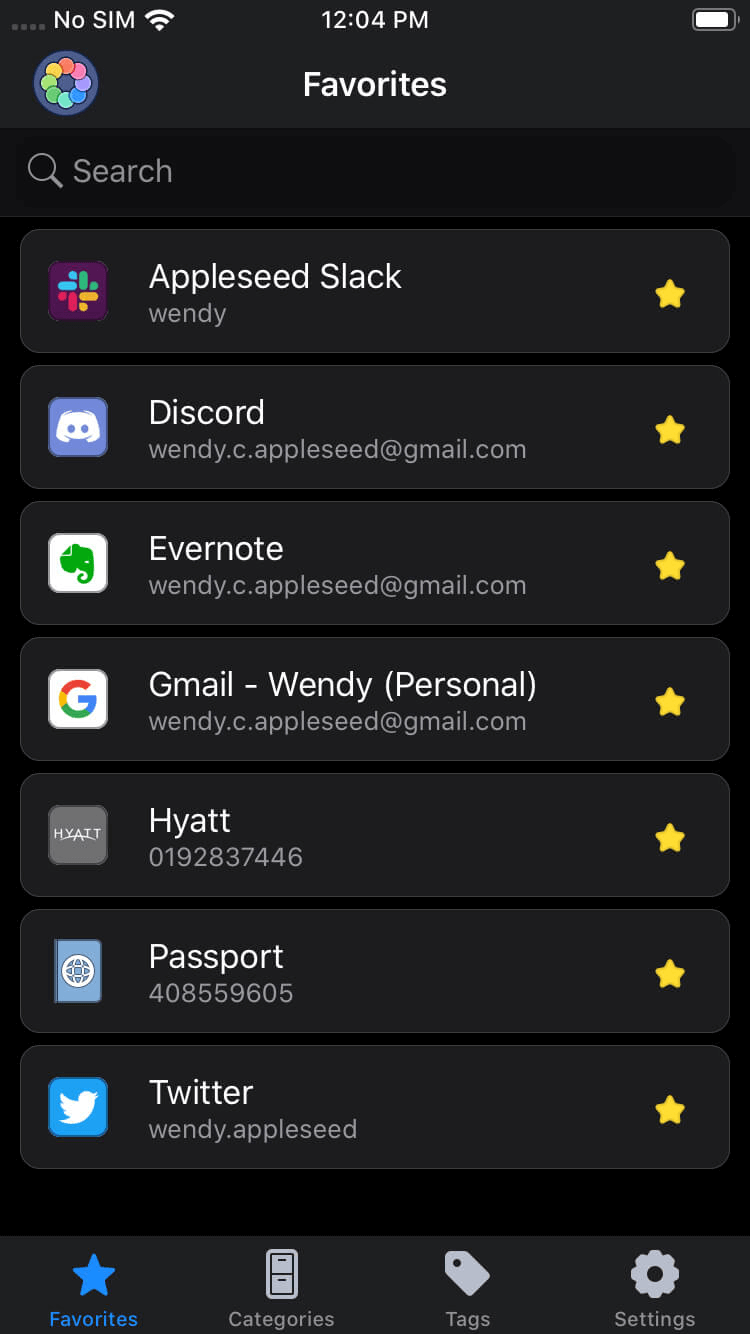 Ever since Apple rolled out Dark Mode for macOS at WWDC 2018, I've been waiting for them to bring it to iOS. Whether I'm checking my emails first thing after waking up, or looking something up online before turning in for the night, being blasted in the face by a bright screen has never been a positive experience. Dark Mode on iOS solved this problem for me, though, and I couldn't be happier. I've been using iOS 13 exclusively in Dark Mode for a while now, and I love it.
We began the work to bring Dark Mode to 1Password for iOS in June and we're really excited to show it off to you today.
We've also added a special dark app icon that I think looks right at home in the dock on my iPhone.

Use your voice
One of the most impressive and exciting parts of iOS 13 is the addition of Voice Control, and 1Password makes full use of it. This new feature opens up a world of possibility for users who may not have the ability to interact with their iOS device using their hands.
With Voice Control you won't have to lift a finger to search, open, edit, or share items from within 1Password. Control every aspect of your iOS device, including opening and navigating 1Password, just by using some simple, predictable voice commands.
Documents, documents, documents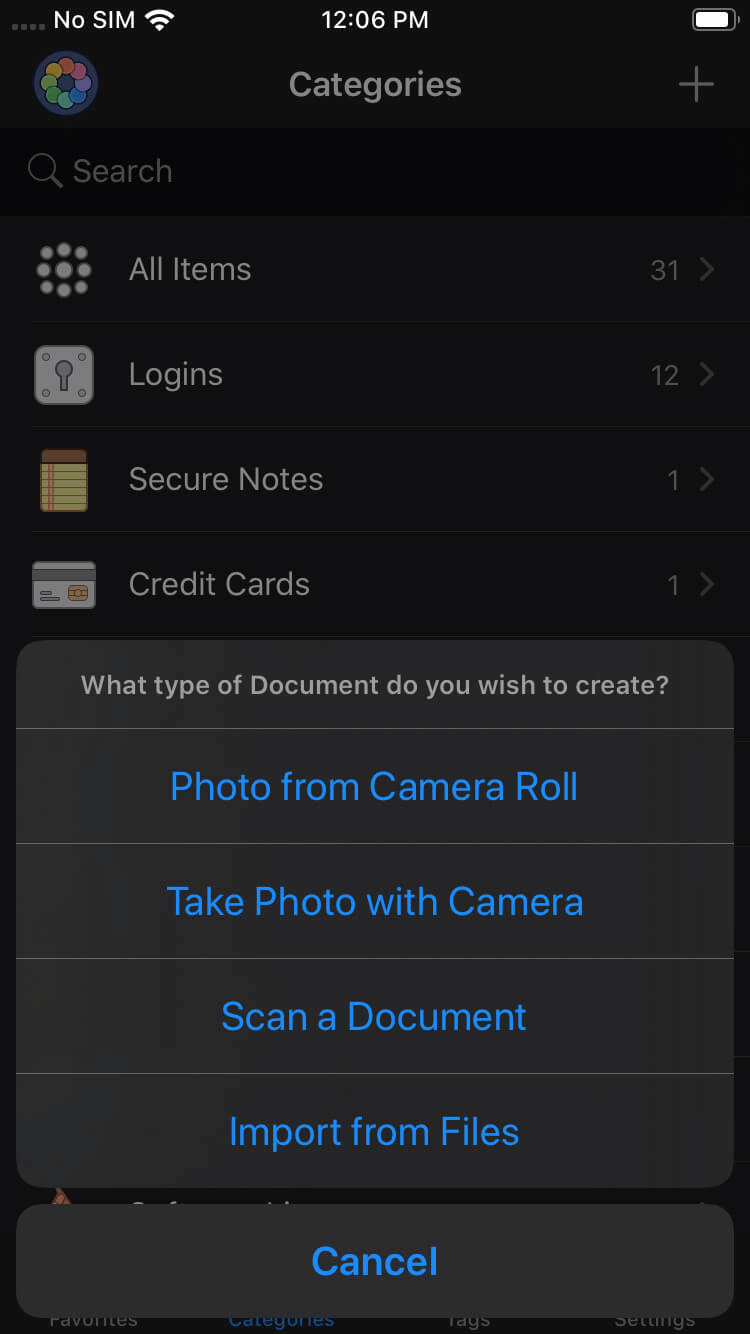 Ever since we added the ability to create Documents using the camera roll, we have seen requests to expand our capabilities. Today, I'm pleased to say, we're answering that feedback. Starting in 1Password 7.4 you can create Documents from the camera roll, use the camera directly, or pick a file from the Files app. That last one is particularly exciting as it means you'll be able to bring in files from any app that makes its files available to the Files app – like Dropbox, Google Drive, and more.
We've also added the ability to use the new document scanner in iOS 13 to create PDFs from your paperwork, complete with optical character recognition text summaries! It's a fantastic way to scan and store your sensitive information securely and make it available to all your devices.
In closing
iOS 13 from Apple and 1Password 7.4 are both available today, so fire up your updaters and check out all the cool new features. While you wait, you can read our full set of release notes or pop on over to the App Store and leave us a review.
Thank you to everyone who provided feedback about this release. 1Password wouldn't be the app it is today without your involvement. Cheers!