I hope you and your family are safe and well. 🙏
Thankfully my family and I are, and with the snow starting to melt here in Canada, I'm excited to come out of hibernation and so happy to be out walking again.
Our development teams were busy over the winter creating some great new things. What better way to spend the cold months than indoors with their machines to keep warm, eh? 🙂
We have a lot to cover so let's jump right in.
SSH and Git and CLI, oh my!
Developers and designers and those in IT are going to love this section. If that's not you, you may want to jump ahead while I geek out here. 😘
Roustem and I originally created 1Password as a development tool for our web consulting business. Being able to automatically fill logins, addresses, and credit cards was a huge boon to our productivity.
I'm excited to announce that the team has built on these roots and have brought this magic into development workflows to make them easier and more secure.
They started with SSH keys and made things so easy that I can now use 1Password to create a new SSH key, add it to GitHub, and push to a new git repo in 45 seconds. And best of all I didn't have to change any of my tools and am able to authorize with Touch ID or my Apple Watch. 🤩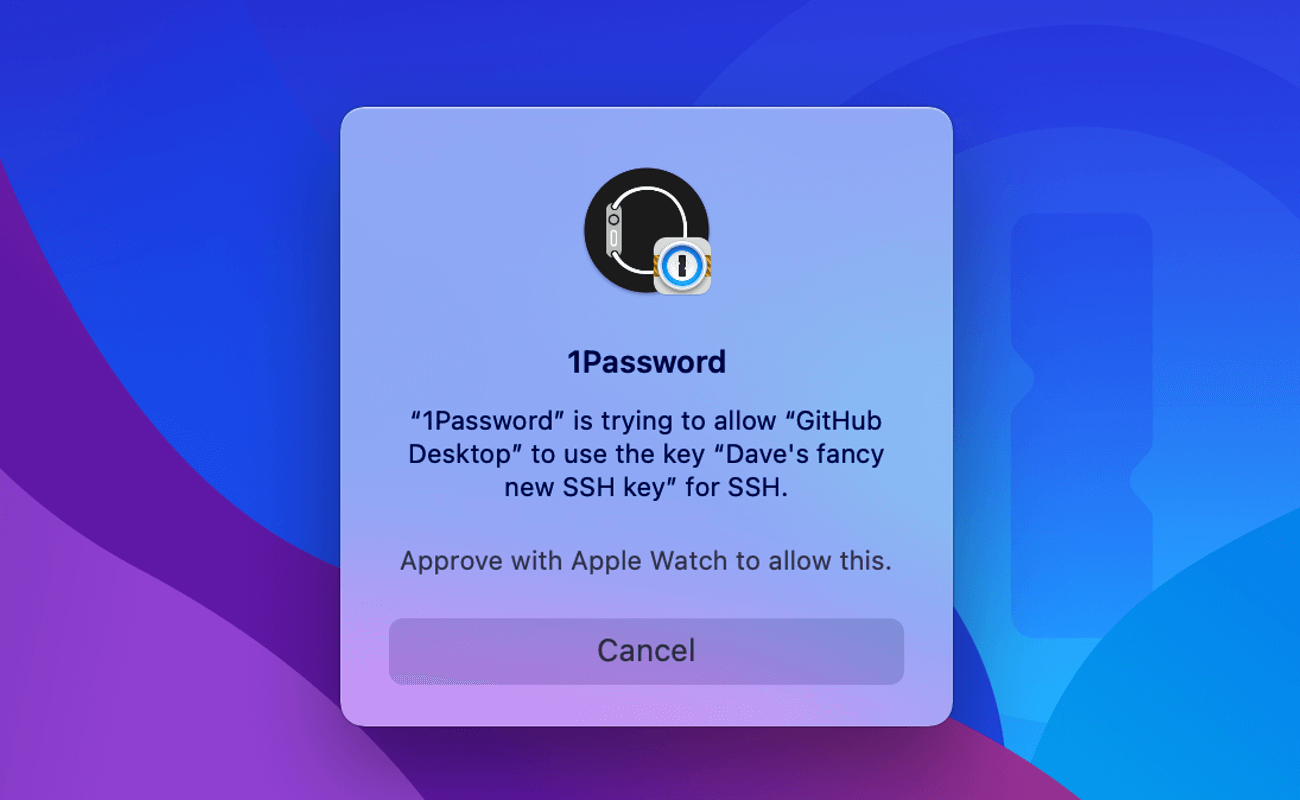 You can read all about simplifying SSH and Git with 1Password here:
And they didn't stop at managing SSH keys. Development teams require many other kinds of secrets, too. That's where our new command-line interface tool op comes in. Integrate op into your workflows to securely load secrets from 1Password wherever you need them.
Here's me authorizing AWS to deploy my website to S3 using Touch ID. 😍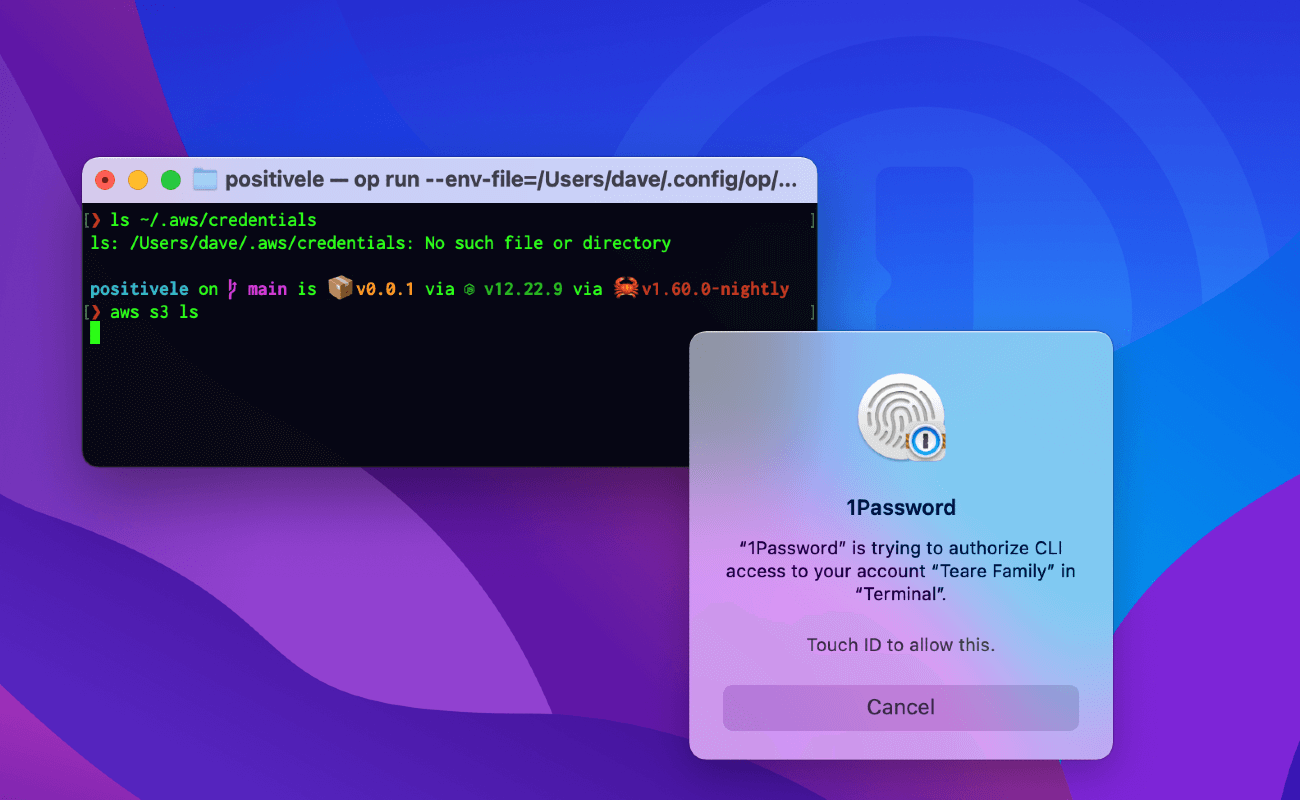 Using op allowed me to remove all my secrets from plain text RC files and environment variables. It's really cool how it works and I needed an entirely separate post to show how the magic works.
I've been using op and the new SSH features for several weeks now and they've greatly simplified my dev setup. And it's more secure, too. Simply put, it's magical.
Big Windows updates
1Password 8 for Windows just got a big update with lots of goodies to enjoy. We've seen over 213 changes and improvements since our announcement back in November. 🥰
The most visible change is the sidebar. You can now include categories, hide tags, and even hide the sidebar entirely to use in compact mode.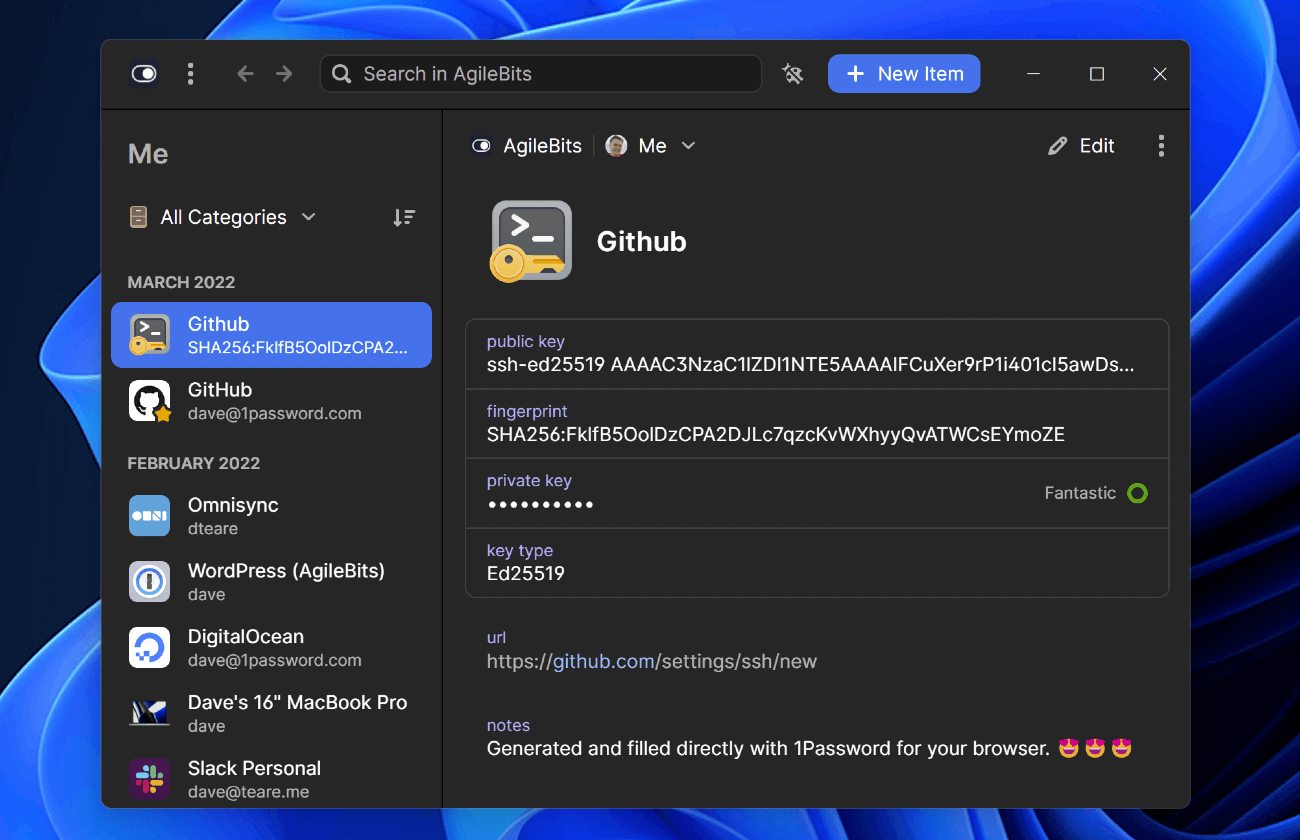 There's plenty to love so I wrote an entire post to detail the changes and included several gorgeous screenshots.
1Password for Linux has also seen a ton of improvements since the first release last Spring. It's coming up on a full year and we'll be celebrating their 1st Birthday in an upcoming newsletter.
1Password 8 for Mac is imminent
I'm thrilled to announce that 1Password 8 for Mac will be released soon. 🙌
In about two weeks from now we'll be building our Release Candidate and if all goes well we will be launching 1Password 8 before the May flowers start blooming.
1Password 8 sports a completely new, modern design, enhanced productivity, and takes security and privacy further than ever. You can read all about it here.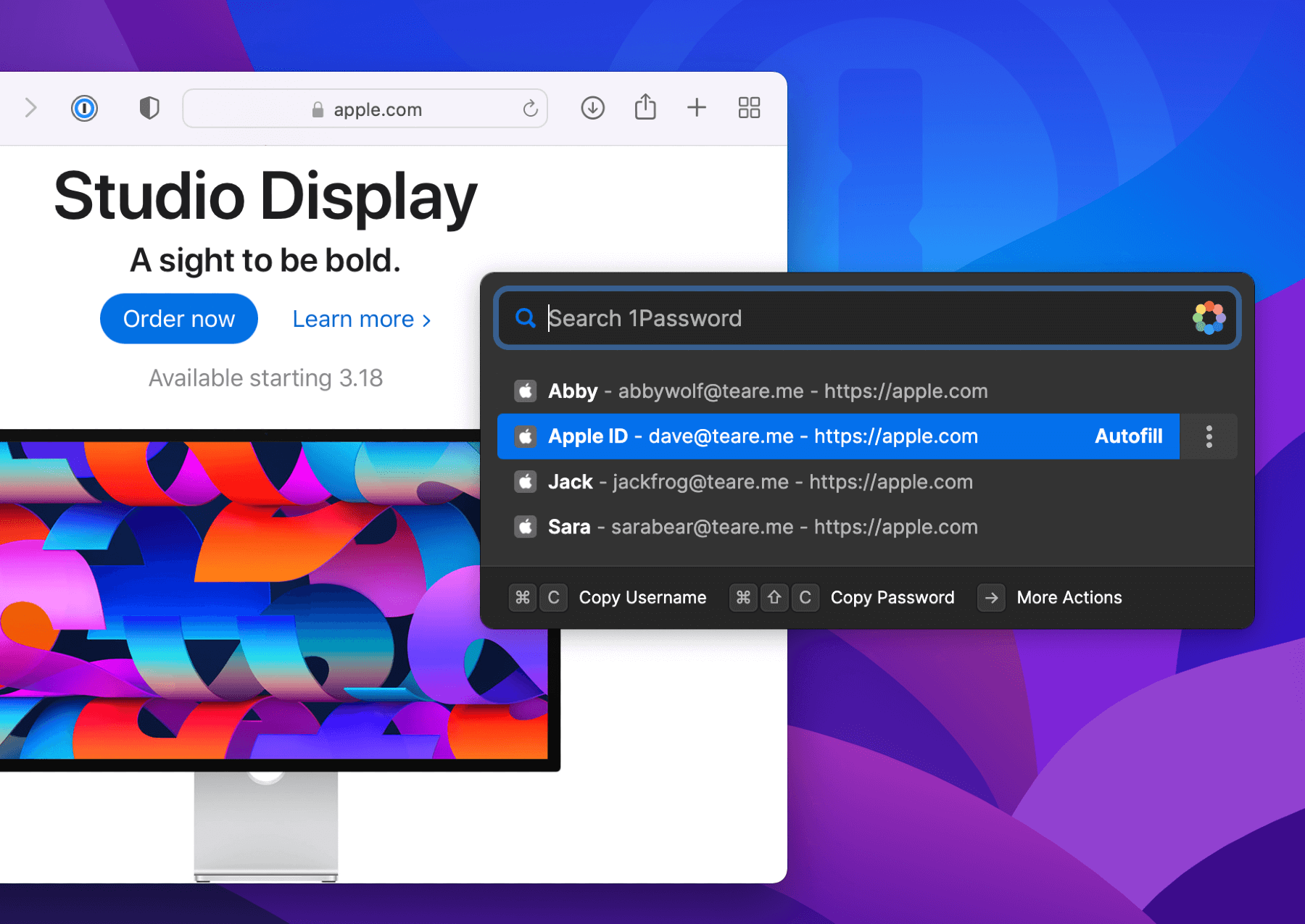 If you'd like to get a jump start on this new release, you can download 1Password 8 and join our beta family here:
Download 1Password 8 beta for Mac
1Password 8 will require a subscription to our 1Password membership and will rely exclusively on 1Password.com (or .ca or .eu).
If you are still using iCloud or Dropbox or WLAN Sync, now is a great time to migrate over your data so you'll be ready for the new release. You can trade in your license for 50% off your first three years by launching 1Password 7 and clicking the upgrade link.
Thank you to everyone for your feedback during the beta period. We're gearing up for the biggest and best launch in the history of 1Password and we couldn't have done it without you. 🤗
Be sure to also join the development team and I in our beta support forum to discuss your experiences and help us gear up for an amazing launch. 🤘
Alrighty, that's it for me today. It's time to go on a walk and enjoy this beautiful time of year. And I best check on my garlic that I planted before winter; it should be starting to sprout any day now. 🤞
Take care and stay safe out there. 🤗
++dave;
P.S. I send these newsletters when I find time to write them. I can be pokey at times but thankfully the team is more efficient than I am. Want to stay more in the know about upcoming events, announcements and research opportunities? Update your email preferences.