It's been a couple of weeks since iOS 12 was released into the wild, and we have loved playing with all the new features it has to offer. Screen Time has shown many of us that we perhaps spend a little too much time on our iPhones, but one thing that has definitely sped up our mobile interactions is Password AutoFill.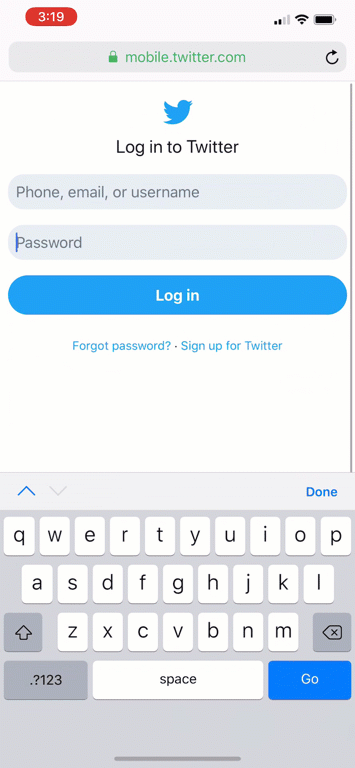 To recap, Password AutoFill opened up the filling technology included with iOS to third-party developers, meaning that we could make autofilling your passwords even easier.
When iOS 12 was announced back in June, we were there in the audience of WWDC, and were thrilled to learn that we could now integrate 1Password directly into iOS. As soon as the keynote was finished, our developers jumped to work, and by dinner we already had a working demo.
Skip forward three months and that demo has turned into a fully fledged feature, ready to transform how password filling works on iPhone and iPad.
Love and praise from 1Password users
As soon as our customers began to update their devices, they got in touch to let us know how much they loved the feature.
Absolutely love the new @1Password integration on iOS12. Seamless - @DeaNHtiD99 View tweet
@1Password just want to say thanks for an absolute gem of an update! Auto fill works great with iOS 12. You guys rock! - @terblanchejp View tweet
Adding @1Password as custom provider for password #autofill is the best enhancement since inventing the smartphone #ios12 - @andreas__k View tweet
We were, and continue to be, humbled by these comments. Hearing that a feature that we work on is as loved as we hope it will be, makes building 1Password the best job in the world.
Are you using Password AutoFill?
As you can see from the above, we think Password AutoFill is a pretty big deal, and we want everyone to use and enjoy it. Setting it up is super simple, just follow these instructions:
On the Home screen, tap Settings.

Tap Passwords & Accounts > AutoFill Passwords.

Turn on AutoFill Passwords.

Select 1Password.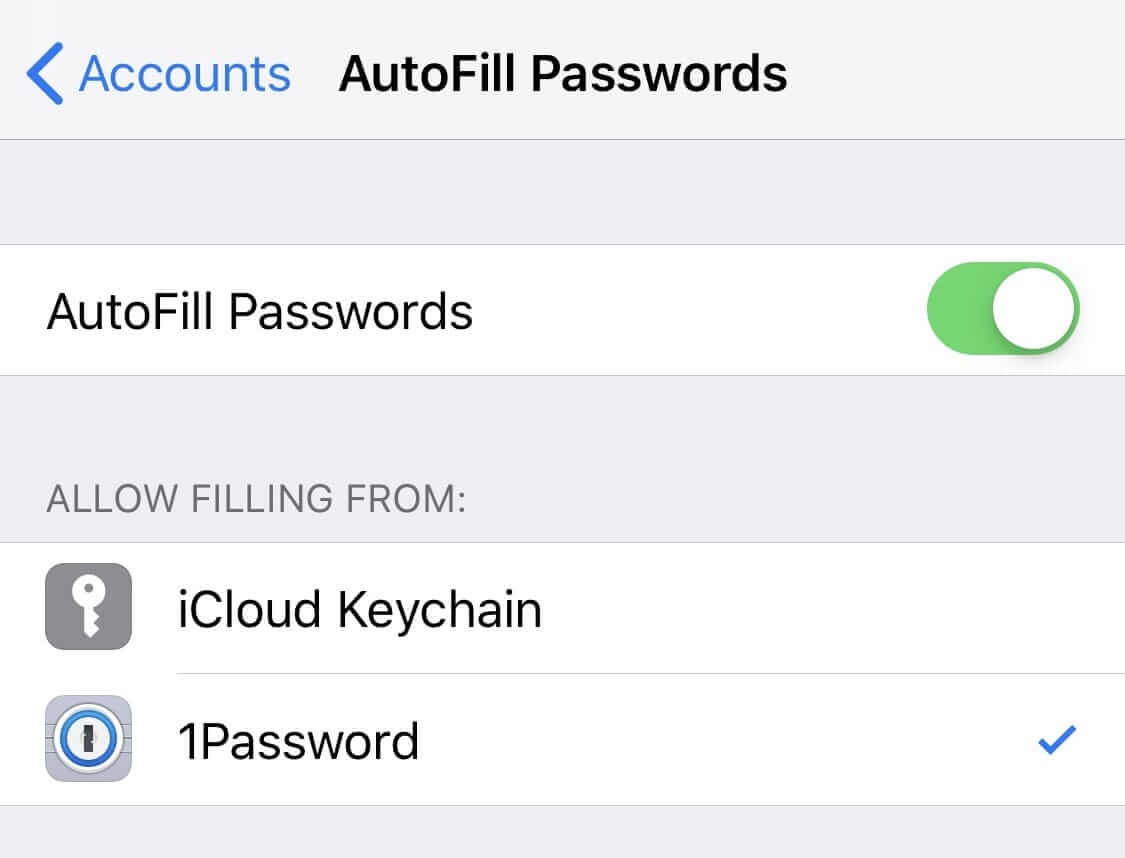 From now on, you'll be able to fill and save passwords, without ever opening the 1Password app.
To stop iCloud Keychain from asking to save your passwords, deselect iCloud Keychain. Then you'll always know passwords are saved in 1Password, without any confusion.
Setting it up is just the start and if you'd like to read more on how Password AutoFill and 1Password work together on your iPhone and iPad, do take a look at our walkthrough article.
Give it a go, and you'll quickly see why Password AutoFill has become my favourite way to use 1Password on iOS. 🙂