My new 13" MacBook Pro arrived on Friday and the first thing I did was install 1Password to see how things perform on the new M1 chip.

The current official release of 1Password was built to target an Intel x86 architecture so Big Sur prompted me to install Rosetta to translate things to run on Apple Silicon.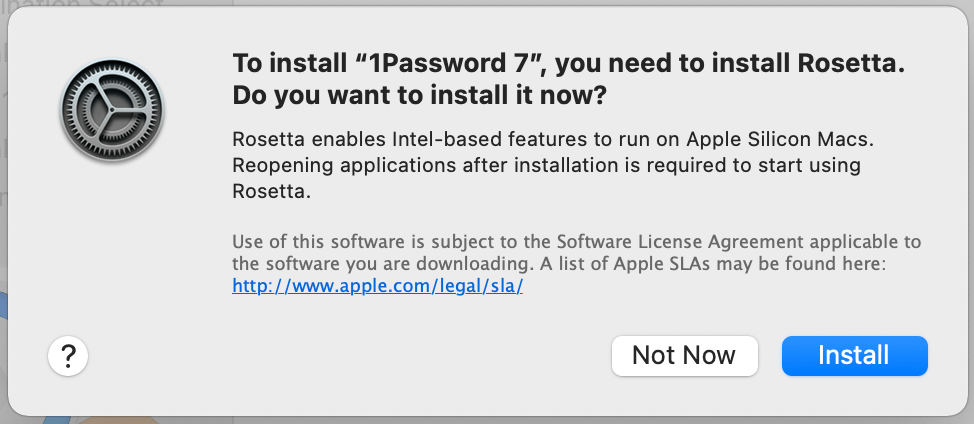 My heart sank a little as hardware emulation is often slow. Upon launching, however, I was surprised to find 1Password launched as fast as ever. This was an incredible delight for sure. Apple really hit the mark here and the developer in me is very thankful they made this transition so smooth.
Of course I wanted to enjoy all the power of this new M1 chip so I tried our new beta release which comes as a universal binary. This means it includes both Intel and Apple Silicon instruction sets, allowing macOS to choose the best for the machine it's running on.
This is where things really heated up. 1Password built for Apple Silicon running on the M1 is incredibly fast! 🏎🔥
1Password launches immediately and unlocks instantly. Here's a video of me unlocking with Apple Watch and having my 4000+ items appear in a flash.
Instant launch. Instant data. Instant satisfaction! 🥰
Update to the latest beta to get the silicon you desire.