I wanted to be the first one to tell you: I'm incredibly proud to announce that we've partnered with Accel to help 1Password continue the amazing growth and success we've seen over the past 14 years. Accel will be investing USD$200 million for a minority stake in 1Password. Along with the investment – their largest initial investment in their 35-year history – Accel brings the experience and expertise we need to grow further and faster.
1Password is a completely bootstrapped company that's never taken a dime of outside investment, so this announcement may surprise some of you. We've built the most-loved password manager and a world-class company, all while remaining profitable during our entire history. So why, after 14 years of self-funding, are we now partnering with Accel? That's a great question. To answer it, let's visit our founding heroes where it all began.
We've come so far
When Roustem and I founded 1Password in 2005, we were trying to solve a simple problem. We were developing a lot of websites, and filling out forms to test them was time-consuming. We started a one-month passion project so we could get our work done more quickly. We thought others might enjoy this as well, so on May 19, 2006, we uploaded the first version of "1Passwd" to MacUpdate and VersionTracker.
We were surprised by how many people loved it. Folks immediately began providing feedback, and we incorporated a lot of it into new releases, which led to more feedback which led to more late-night coding sessions. It was an incredible virtuous cycle. 🥰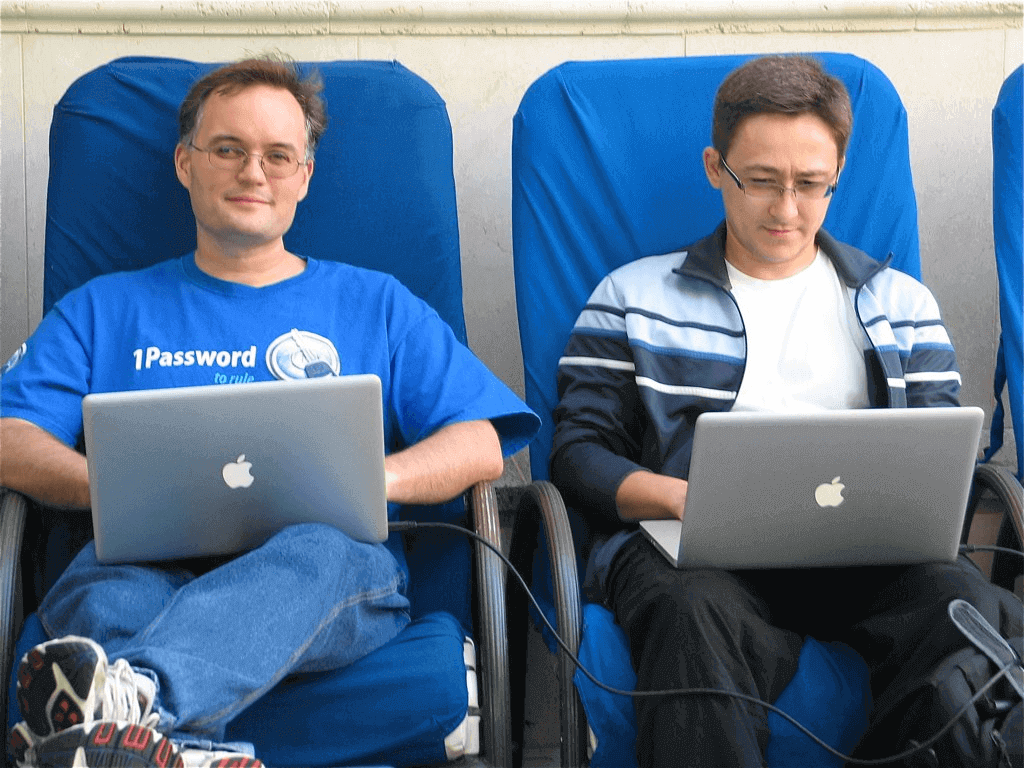 Since then, 1Password has become more successful than we ever dreamed. It's been humbling to watch as we've crossed one milestone after another. I still remember with fondness hiring our first employee, planning our first AGConf, recruiting my friend as CEO, opening our first office, and acquiring our first enterprise customer with over 300,000 employees.
In fact, millions of people use 1Password every day, including hundreds of thousands of families. And we have over 50,000 (fifty thousand!) paying business customers, like Basecamp, Slack, and IBM – with employees who actually enjoy using 1Password.
Being able to include IBM in that list is especially meaningful to me because I started my career at IBM as an intern in 1998, and they helped me create some of the best memories of my life.
We've stayed true to our values
With all that growth, I'm proud that the company I co-founded still reflects our core values. In fact, they've gotten stronger. We've been able to grow our team to turn our values into reality faster than Roustem and I ever could have on our own.
Privacy. We've always believed that privacy is a human right, and that's why 1Password doesn't have ads or track you. We even have a dedicated Privacy Officer who has the authority to make sure this never changes.
Security. Everyone deserves to be safe online, so we created the most modern security design to protect your data. Our expanded security team was able to complete our SOC2 certification and offer the highest bug bounty on BugCrowd.
Love. Love is an unexpected company value, but we mean it. We poured our heart and soul into 1Password every day for the last 14 years to give customers like you the love you deserve.
By growing our team we were able to double down on what's most important to us. We want to do more, and we're ready to take the next step.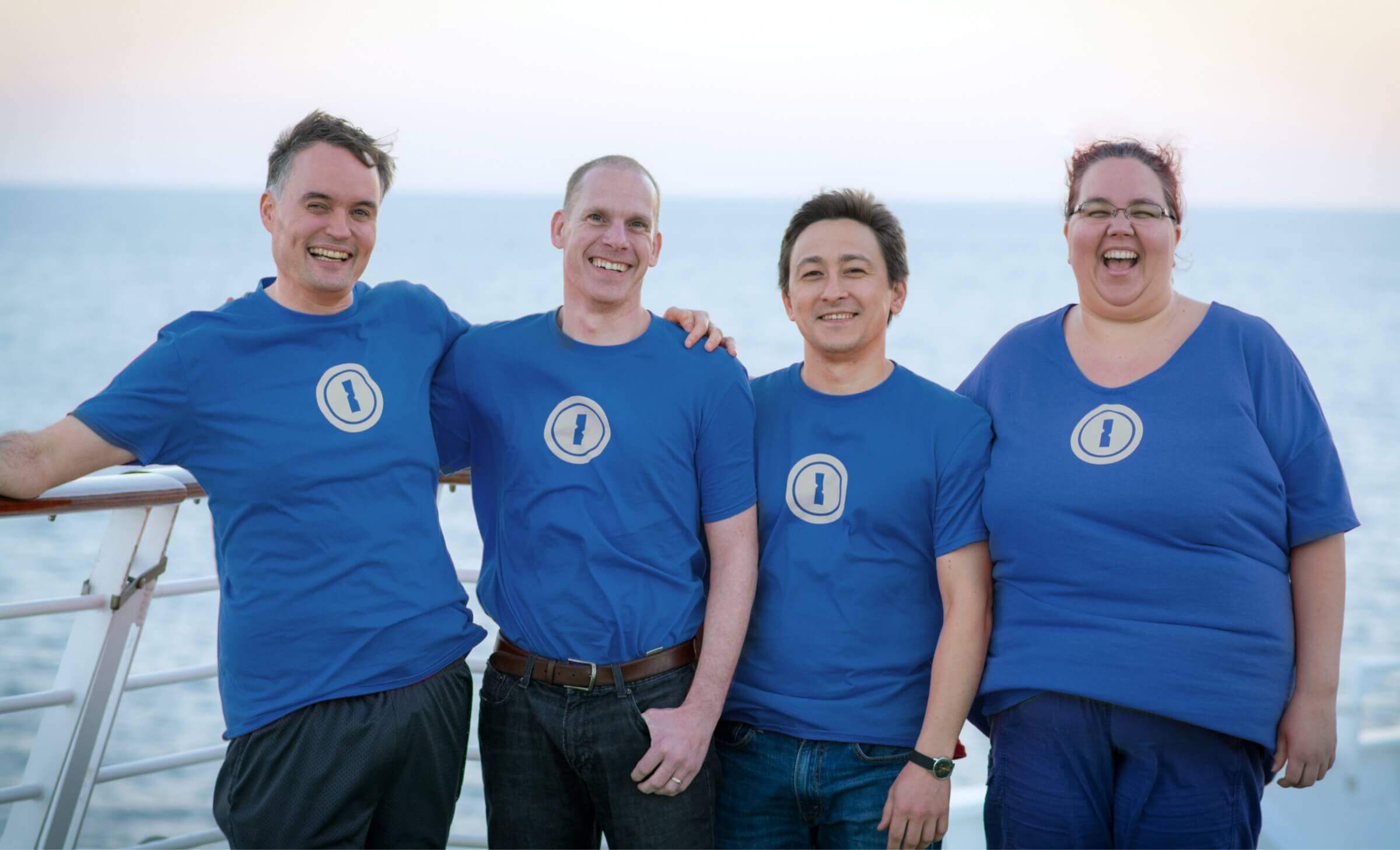 We've made a new friend
We've been turning down venture capital firms for as long as they've been courting us. We were profitable and didn't see the value in partnering with someone else. It was fun to grow the company ourselves from 2 to 176, but just like when we hired our CEO, we've reached a point where we need expertise and guidance from those who've made this journey before.
Thankfully, over the past 6 years we built a friendship with Arun Mathew from Accel. Accel has a lot of experience growing sustainable, founder-led companies like ours. We've watched them partner with other companies and nurture the things that made those companies great in the first place, change the things that were holding them back, and – most importantly – know the difference between the two. 🙂
Our friend Arun will be joining our board of directors along with Roustem, Sara, Jeff, and myself. For years we wanted the benefit of having an outside perspective, and we're thrilled to finally get it. Our relationship is a true partnership, not just an influx of cash. We're not getting ready for an exit. We're boarding a rocket ship.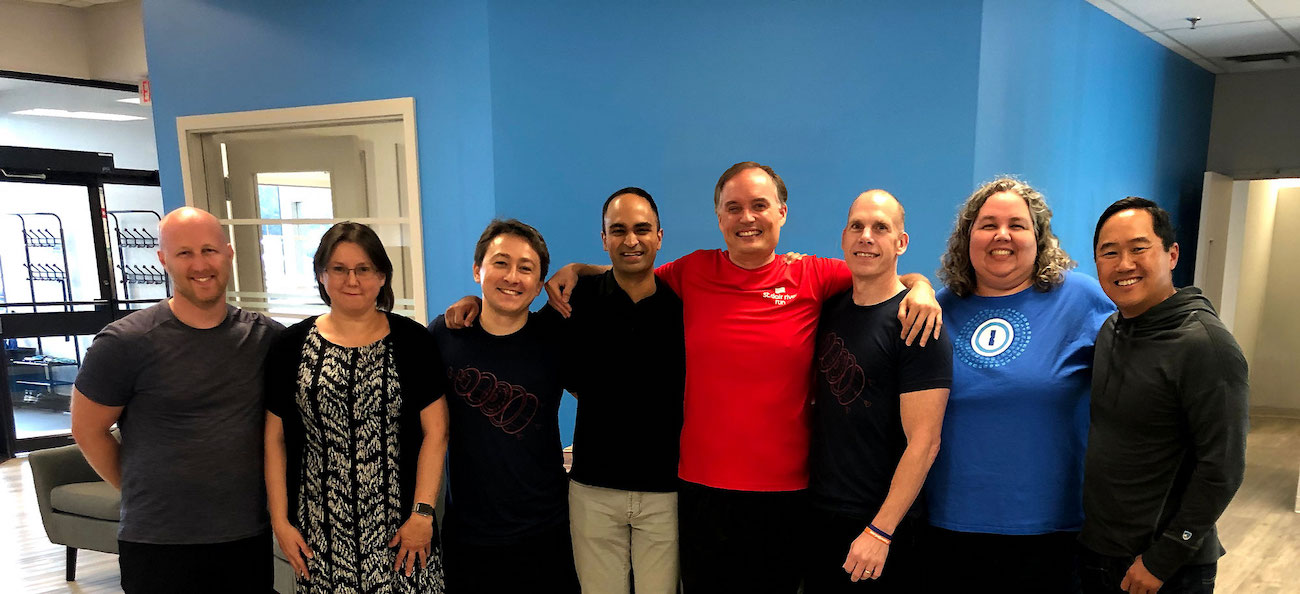 We're excited for the future
We have a whole list of things we want to do to make 1Password even better. With Accel at our side, we have an opportunity to execute on our vision at an even faster pace with the help of some really smart friends.
Privacy. Privacy is a human right. Our partnership with Accel helps ensure that we have the resources to not only stay at the forefront of the privacy landscape, but push the industry forward as well.
Security. Security is a process, not a product. 1Password already has the most modern security design, and Accel will help us take our processes, protections, and research to the next level.
Love. Love is what makes 1Password truly special. With Accel's help, we're going to triple down on providing the best user experience and the customer support you deserve. ❤️
It's important to me that you see the parallels between this list and the one I showed you earlier. Our partnership with Accel doesn't represent a change in direction. Our values are what make 1Password 1Password-y. They've guided us this far, and they'll lead the way through the next 14 years and beyond. Partnering with Accel allows us to be more 1Password-y than ever.
Whether you joined us on our journey 14 years ago or 14 days ago, I want to offer you a heartfelt thanks. We wouldn't have reached this point without you, and we're honored to have you aboard this rocket ship with us. 🚀❤️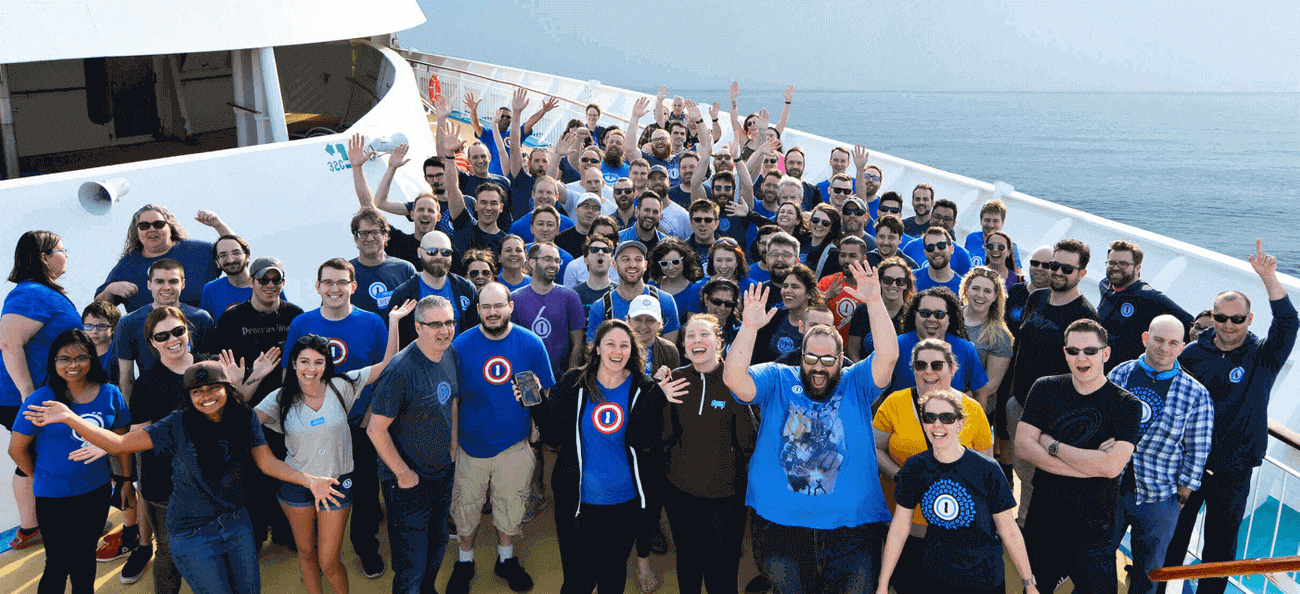 P.S. While writing this announcement, I was overwhelmed by so many wonderful memories that we created over the past 14 years. There were too many to include here so I wrote 14 years of growth: the 1Password story to share our founding story in more detail. 😘