When we released 1Password 8 for Windows, it marked the start of the next chapter for 1Password. And though Santa may have come and gone in the weeks since, we've still got a bag full of shiny new toys for our Windows customers.
Earlier this week, we released 1Password 8.6 for Windows and Linux and a new beta for Mac. And while the new SSH agent and 1Password CLI 2.0 rightfully stole the show, there are so many other goodies I wanted to highlight since 1Password 8 for Windows launched in November.
It's only been four months since that release but 213 improvements have shipped since. 🤯 Let's review the hightlights. 😍
Beautiful-er sidebar
Let's start with the sidebar as it contains some of the most visible changes. One of our biggest requested features was to bring Categories back to the sidebar and that is once again possible. 😍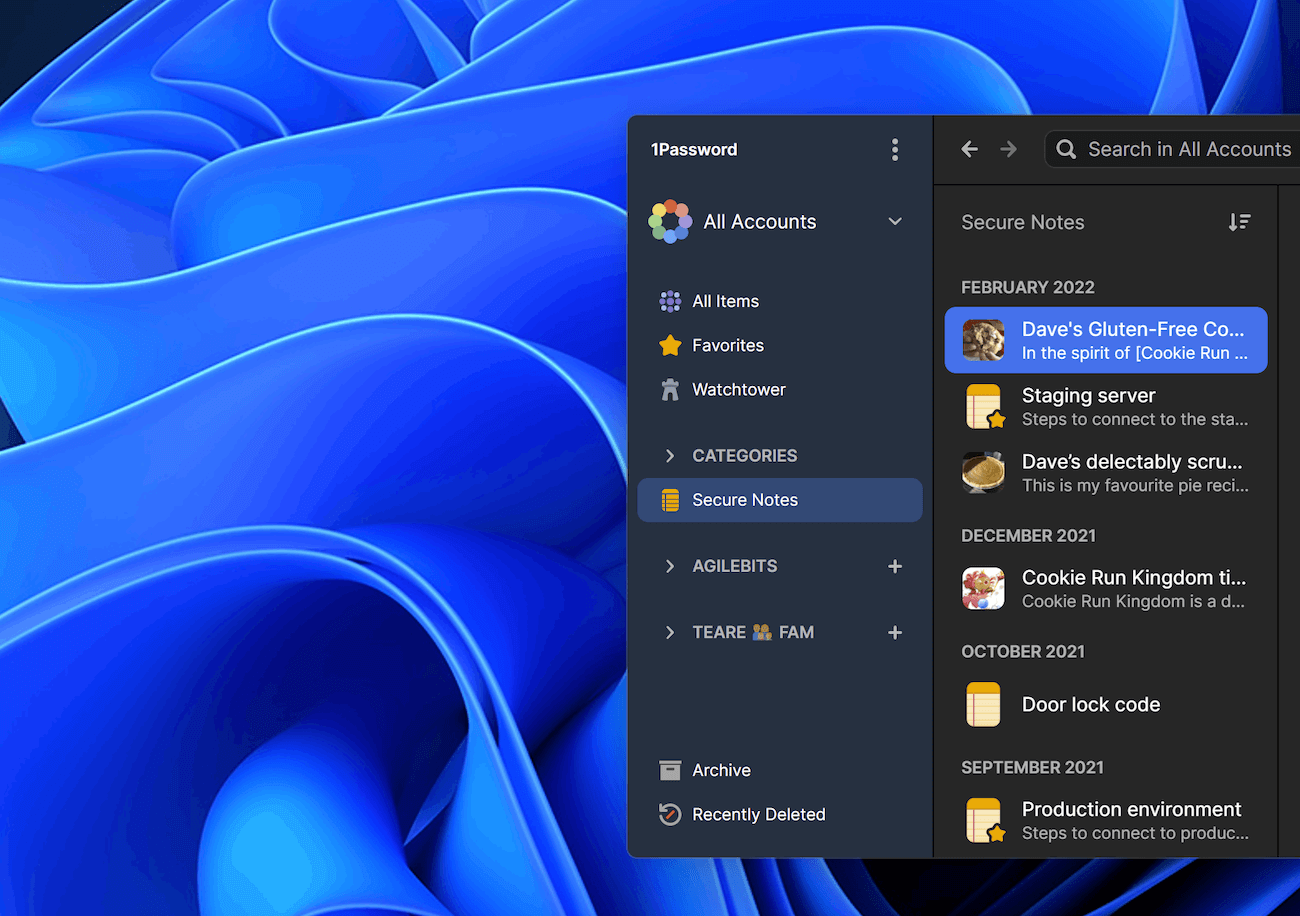 You can bring Categories back to your sidebar from within the new Appearance settings. And while we were there we added the ability to hide tags, too. Speaking of, if you're a heavy tags user you'll appreciate the ability to delete your unused tags directly from your sidebar.
You can also hide the sidebar entirely to create a more spacious experience for your items.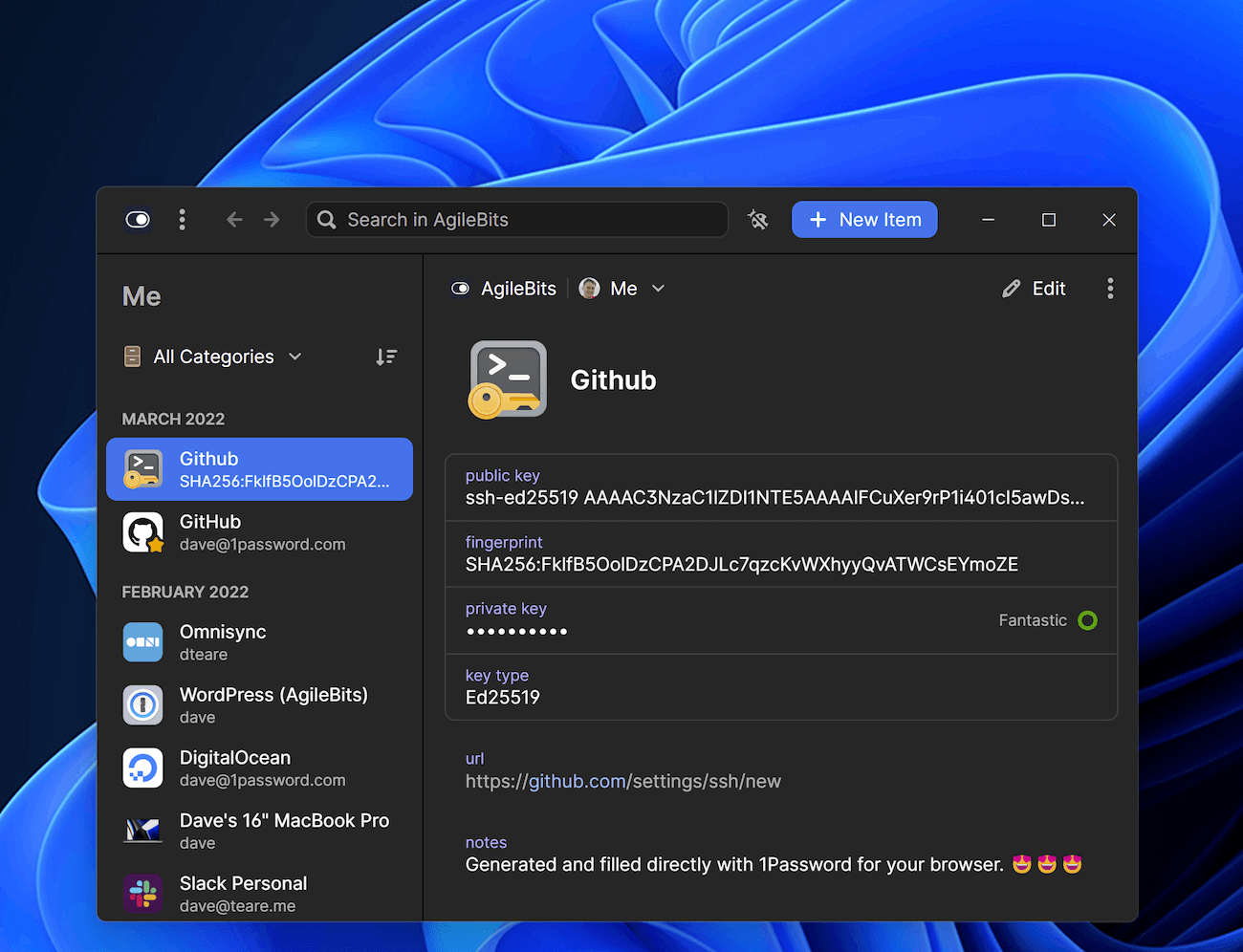 You can restore the sidebar at any time to switch your focus, or keep it tucked away and drag your cursor to the left side of the window for quick access.
Quick-er Quick Access
New to 1Password 8, Quick Access is the fastest way to get to your 1Password items, no matter where you are or what you're doing. Simply press Ctrl + Shift + Space anywhere on Windows to bring up Quick Access, start typing, and find what you need instantly.
November's release also included Collections so you can group vaults together, showing only the vaults you need and hiding the ones you don't.

Now you can access your Collections right from Quick Access, and it'll remember your selected Collections even if you restart the app. You can also switch between up to nine Collections in a snap with Ctrl +1 (to go to your first Collection) through Ctrl + 9 on single user accounts.
Quick Access also got smarter and more helpful. It can now detect more running applications, and will take those into account when suggesting items that you may want to access.
Finally, if an app is open and you access its associated item in 1Password, that app is now brought to the foreground so you can get to it quickly.
Friendlier Windows Hello
1Password 8 used Windows Hello to enable passwordless unlocking. Now, if you have a supported TPM 2.0-enabled PC, Windows Hello can be enhanced to allow unlocking across app restarts and system reboots. 🙌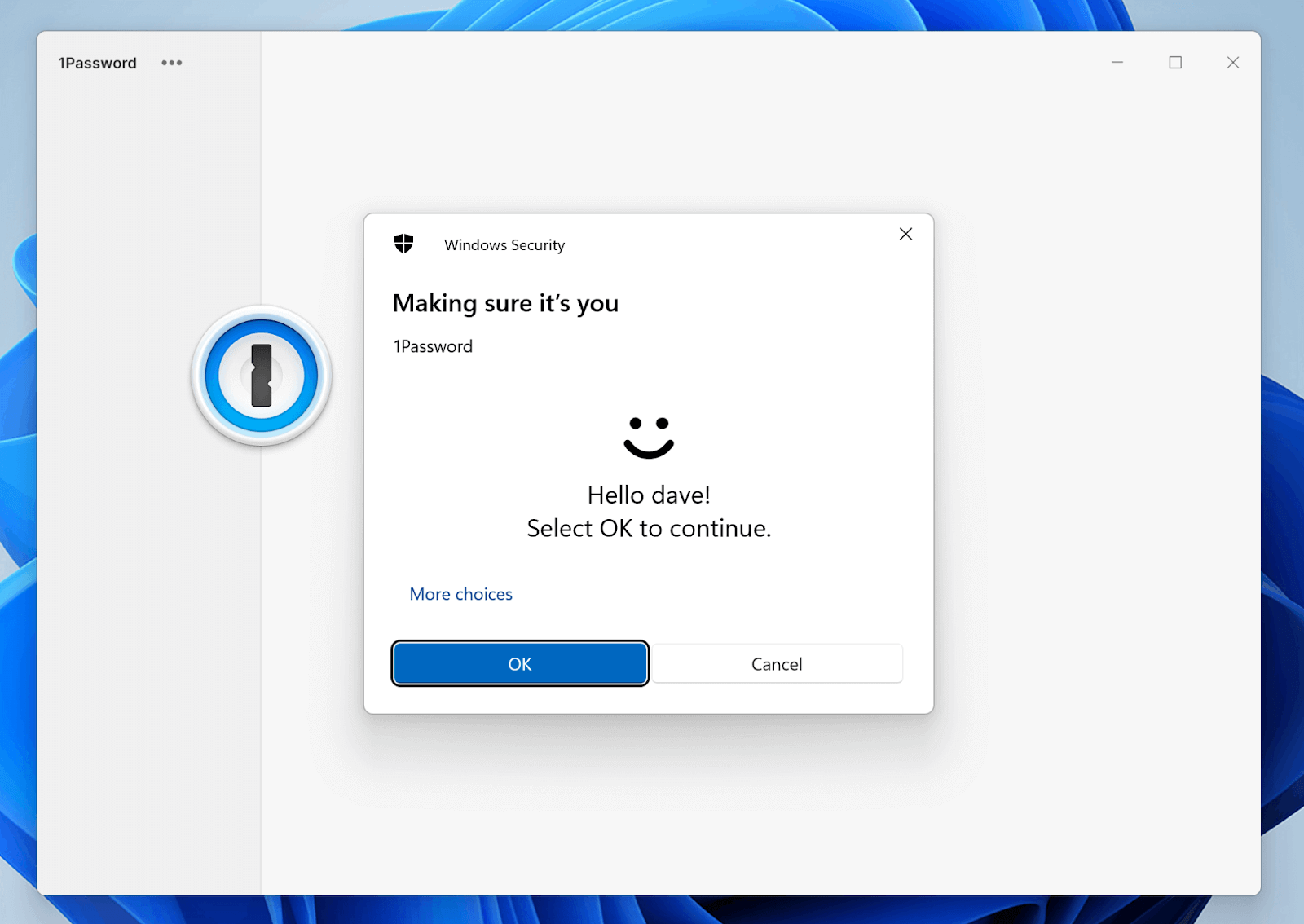 Speedier 2FA QR codes
1Password in the browser makes it easy to set up 2FA by scanning the QR code that sites provide during setup. It will even fill the 2FA verification code automatically.
The next time you log in to that site, 1Password will autofill the time-based one-time password (TOTP), adding an extra layer of security to your usual username and password combo.
Now you can also add a QR code from 1Password for Windows. As you're editing an item in 1Password, select the inline icon to scan the QR code, save, and you're done! Easy peasy.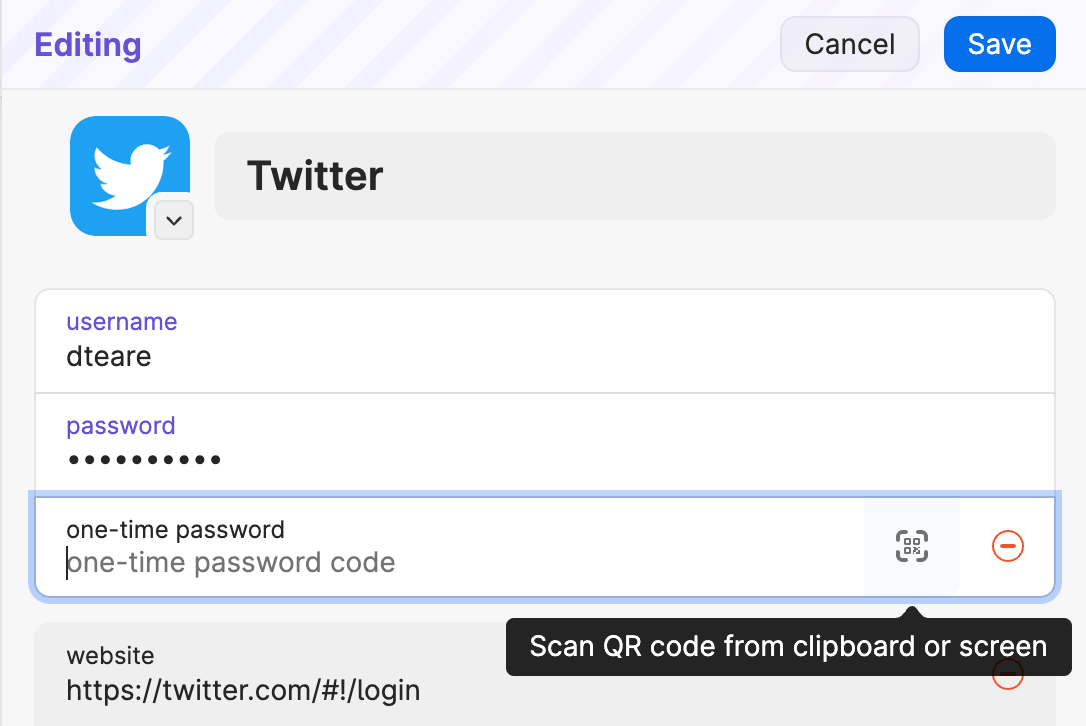 You can also add two-factor authentication secrets directly from their Watchtower banner notifications.😏
Businessier Business
We also added support for corporate TLS interception so 1Password works seamlessly in a broader variety of network configurations. This was the top request from our business customers and I'm so happy we support this now.
We've been busy refining and polishing and while I can't list all 213 improvements here you're welcome to view the full changelogs on releases.1password.com.
You should be prompted to update to 1Password 8.6 automatically – but if you're as excited (and impatient) about these things as I am, you can also select "Check for updates" from the menu to start the update.
Speaking of impatience, if you'd like to be among the first to get your hands on the shiny new features that we're working on right now, head over to our forum to join the beta. This release wouldn't be possible without such an amazing beta family. 🥰
Now, I've gotta get back to work on the next batch. Onward! 🖖🏻