Earlier this year we released our new Linux app and soon after opened early access to 1Password 8 for Windows. Now it's time for Mac to join in on the fun! 🎊
Mac has always held a special place in my heart. Roustem and I created the very first version of 1Password on our Mac PowerBooks way back in 2006. And our love has continued throughout our 15-year history. 🥰
When we set out to create 1Password 8 we wanted to create a familiar, unified experience while staying true to what makes each platform special.
With 1Password 8, we've done exactly that. 1Password 8 is our best Mac app to date and today we're opening early access so you can get in on the fun.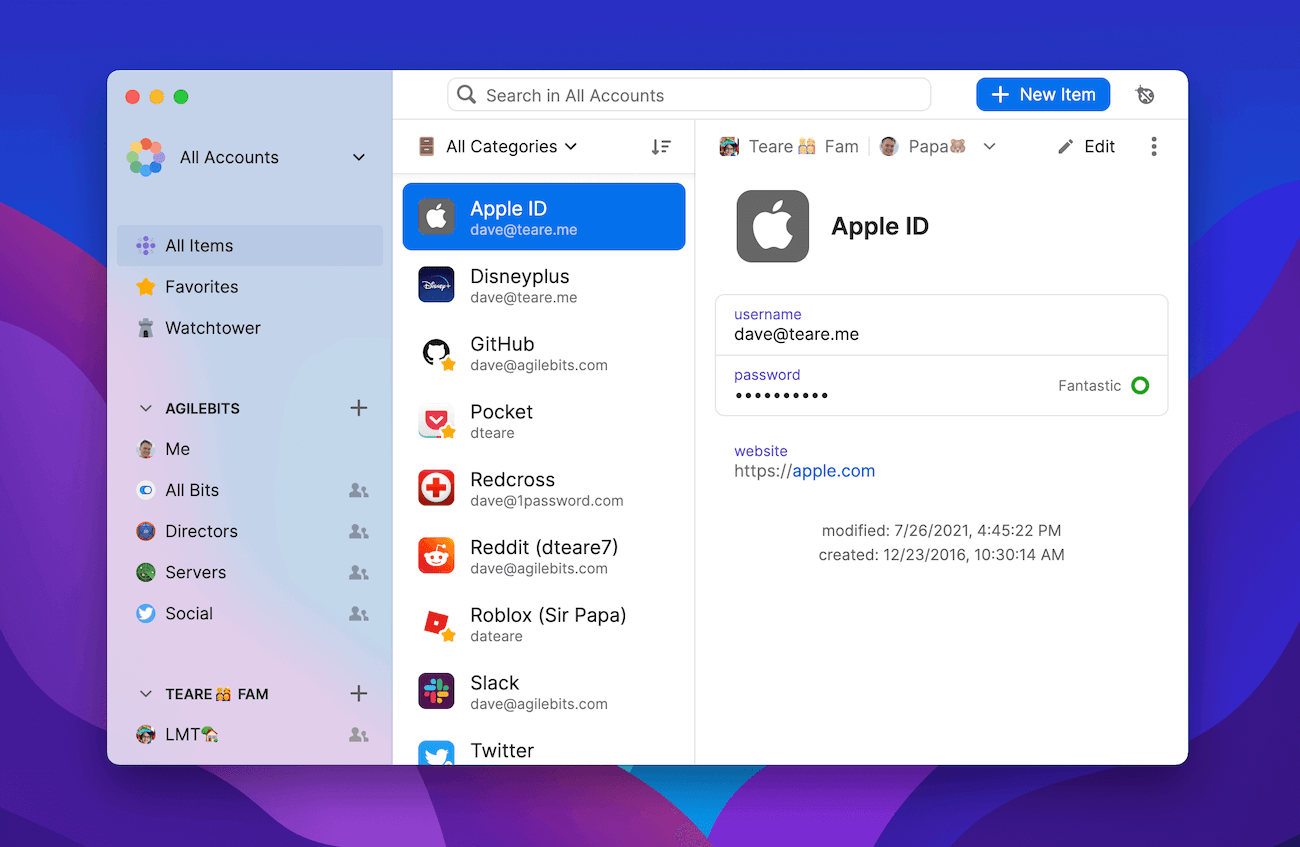 Welcome aboard the next generation of 1Password for Mac. 😍
Let's start at the top. Categories now sit atop your item list as a simple dropdown filter, giving the sidebar plenty of room to show all your vaults and their accounts.
You'll also notice an indicator next to each shared vault, making it easier to see which vaults are private and which are shared. No guesswork. And items show who they're being shared with.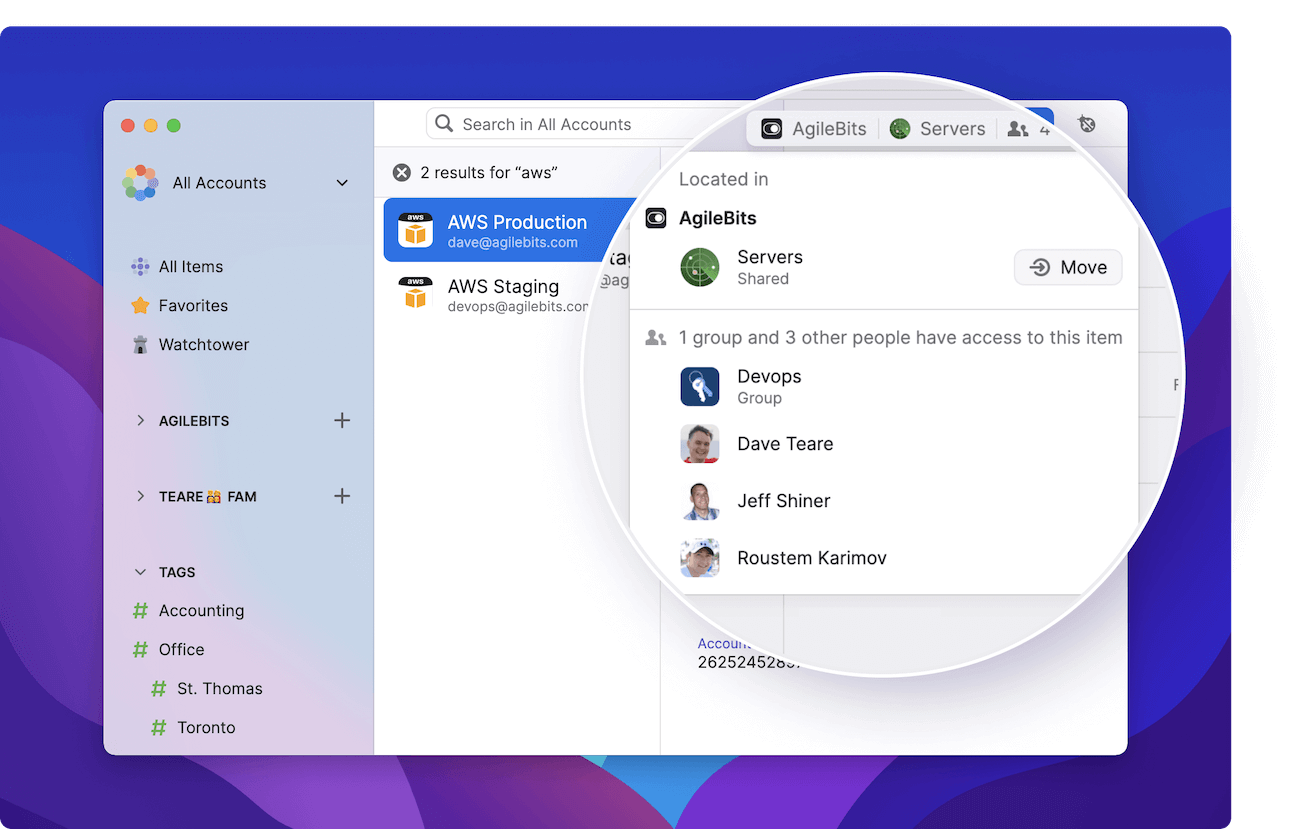 Throughout the app you're in more control, with more contextual information available at all times. Try dragging-and-dropping an item from a personal vault to a shared vault. When you do, 1Password will show you who will gain access to the item so there's no doubt about what's happening.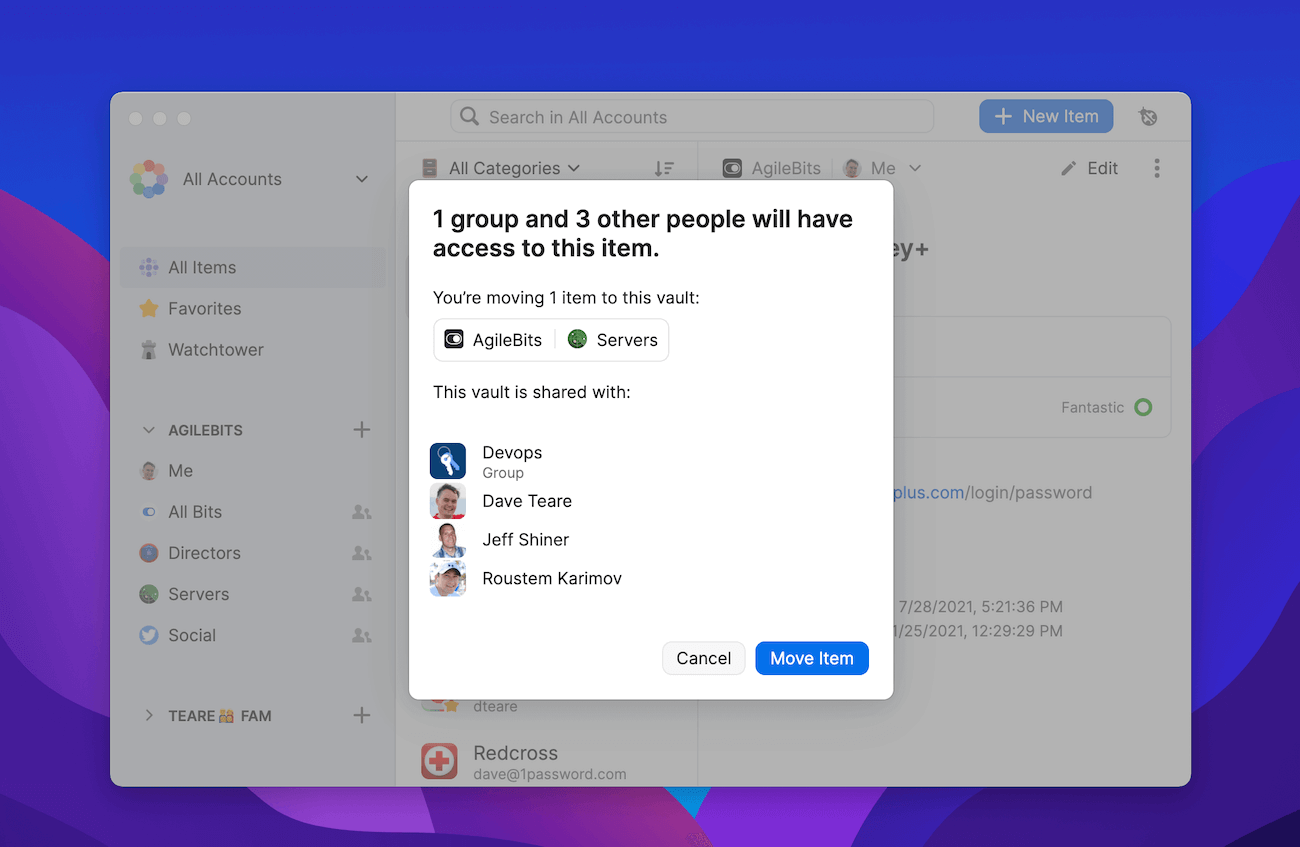 And for those of you that love Dark Mode you're in for a treat! Flipping the switch is so relaxing on the eyes it's like beaming over to the beauty salon. 😎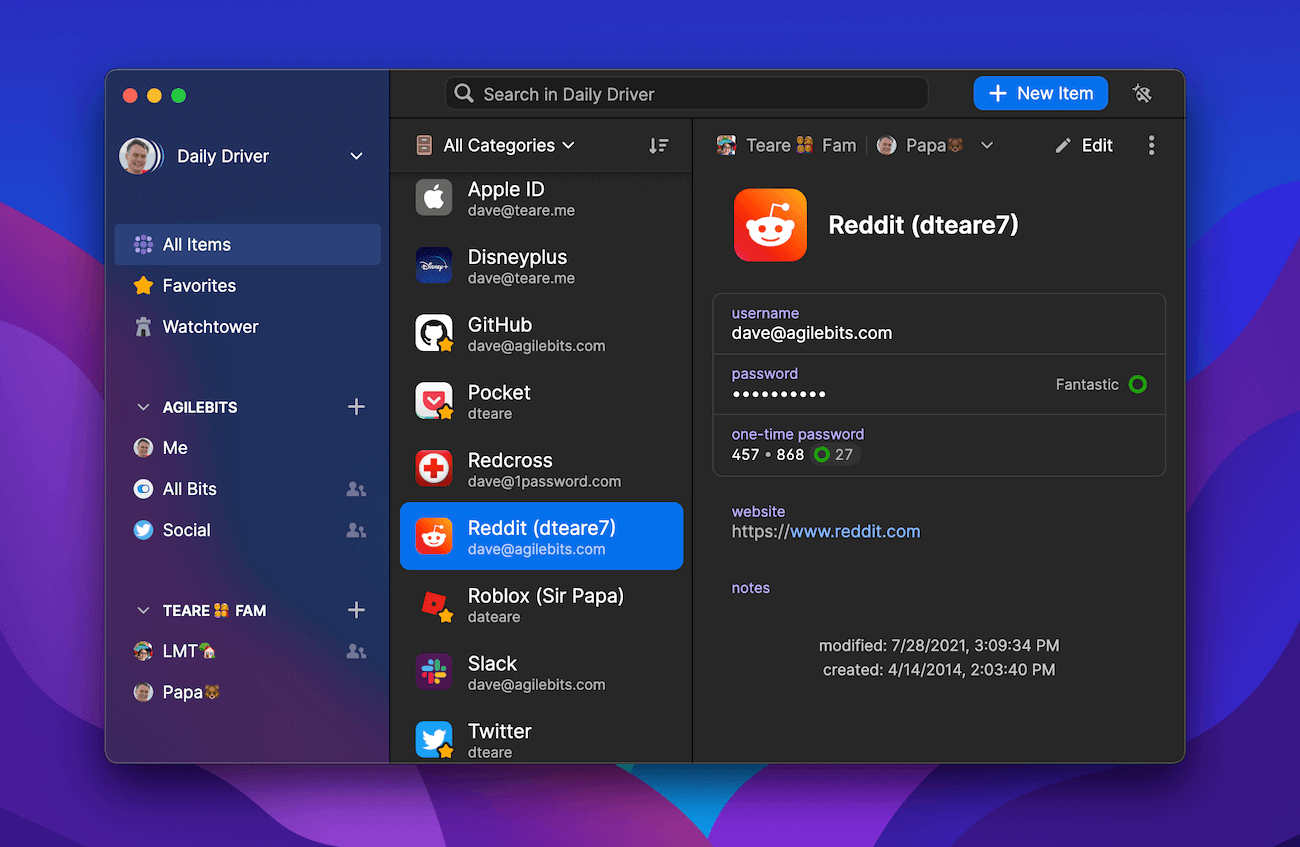 Next gen search
The new design is not only gorgeous, it also makes it easier than ever to find what you're looking for. Giving you what you need and then getting out of your way is one of our prime directives of 1Password. And with Quick Find you can quickly find your items, vaults, and tags.

You can also focus in on your items using Collections. These are super helpful when you have multiple accounts or shared vaults. Customize which vaults and items you see depending on your current task.
I personally use Collections to hide family vaults that I only need access to in case of emergency and don't want to see every day. It's also great for hiding production work accounts until I explicitly require them.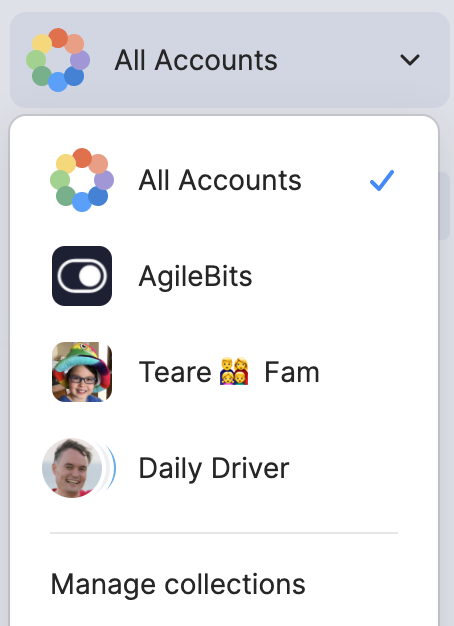 Next gen Watchtower
Watchtower is your situation room, giving you a comprehensive overview of your security health. Greatly improve your security by replacing passwords that need attention. Worf never had it so easy. 😀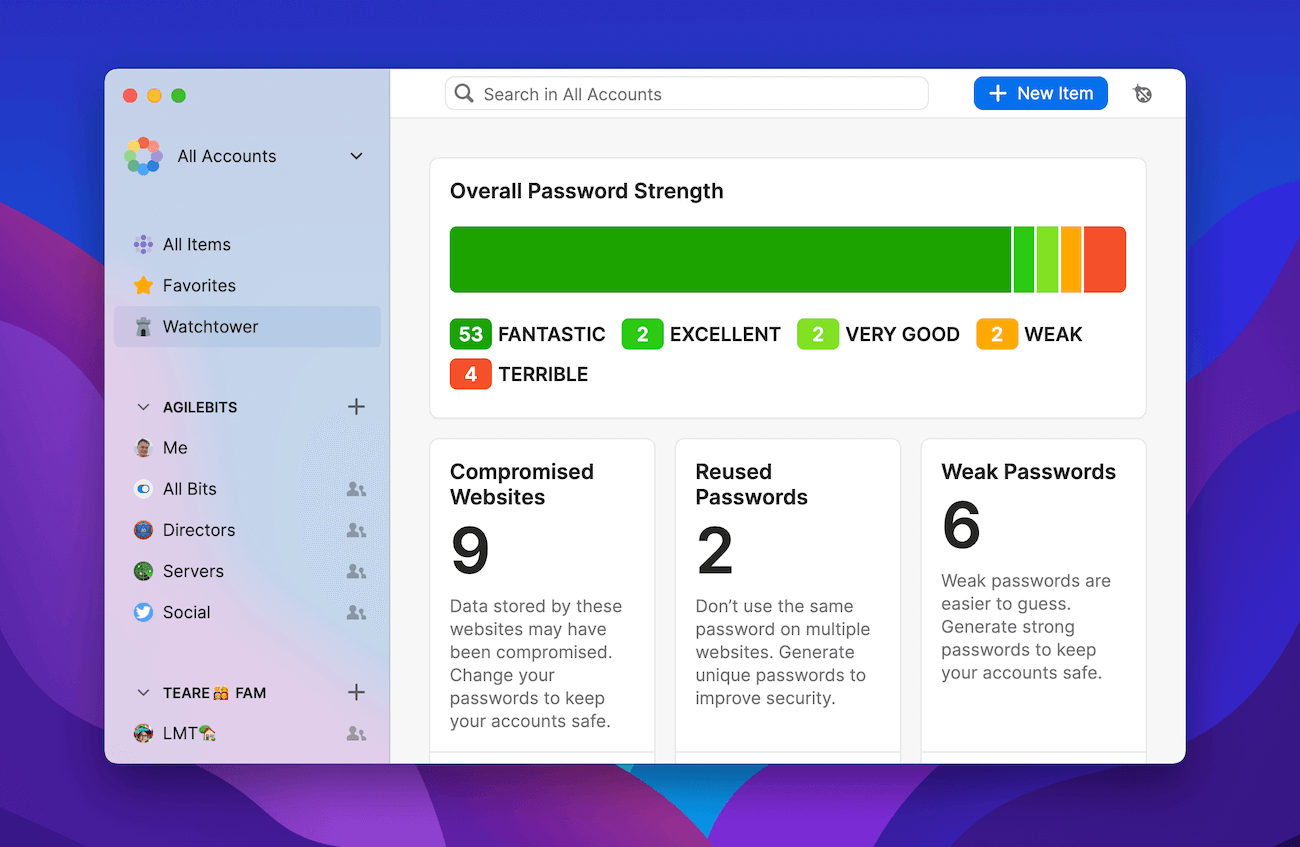 Next gen editing
Once you jump into an individual item to take care of any vulnerabilities Watchtower points out, you'll find a completely new editing experience, including a powerful new password generator, smart suggestions, and simpler file attachments.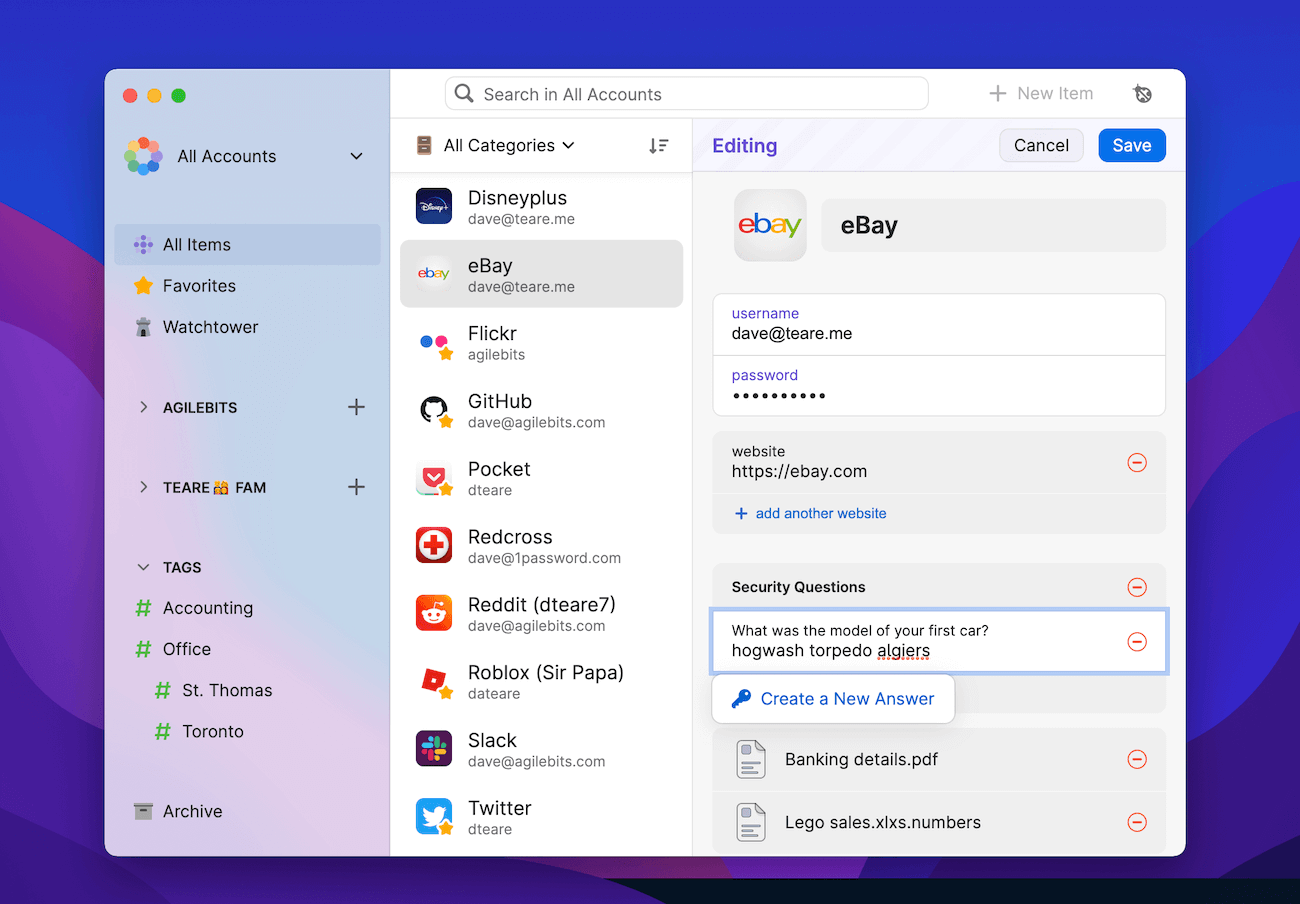 Next gen browsing
1Password 8 for Mac is even more powerful when paired with 1Password in your browser. When you need to log in to a site, fill a form, or enter payment information, 1Password for Safari, Chrome, Firefox, and Edge surface the relevant information and offer to fill it in for you.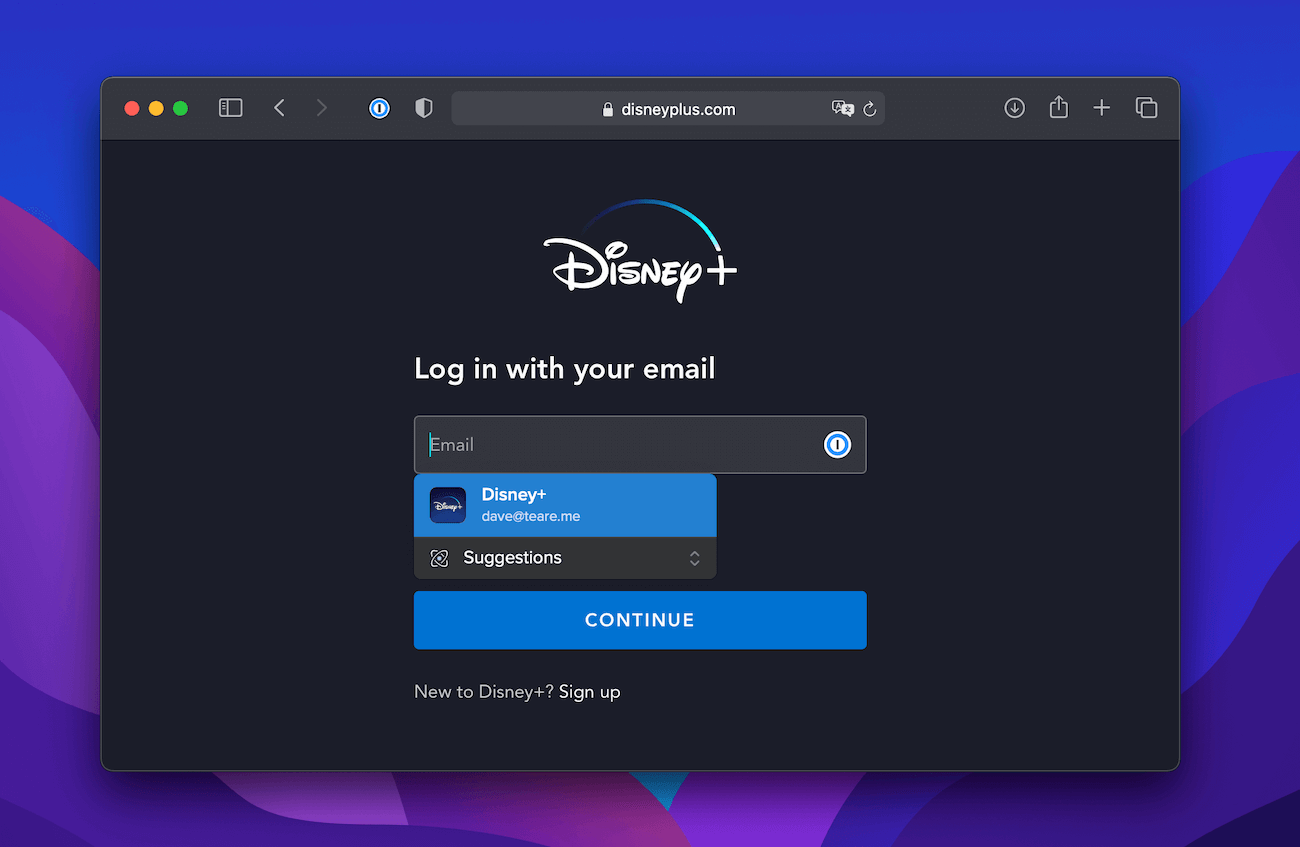 Creating new accounts on websites is a breeze with automatically generated suggested passwords — and just look at the gorgeous and more powerful save window! 😍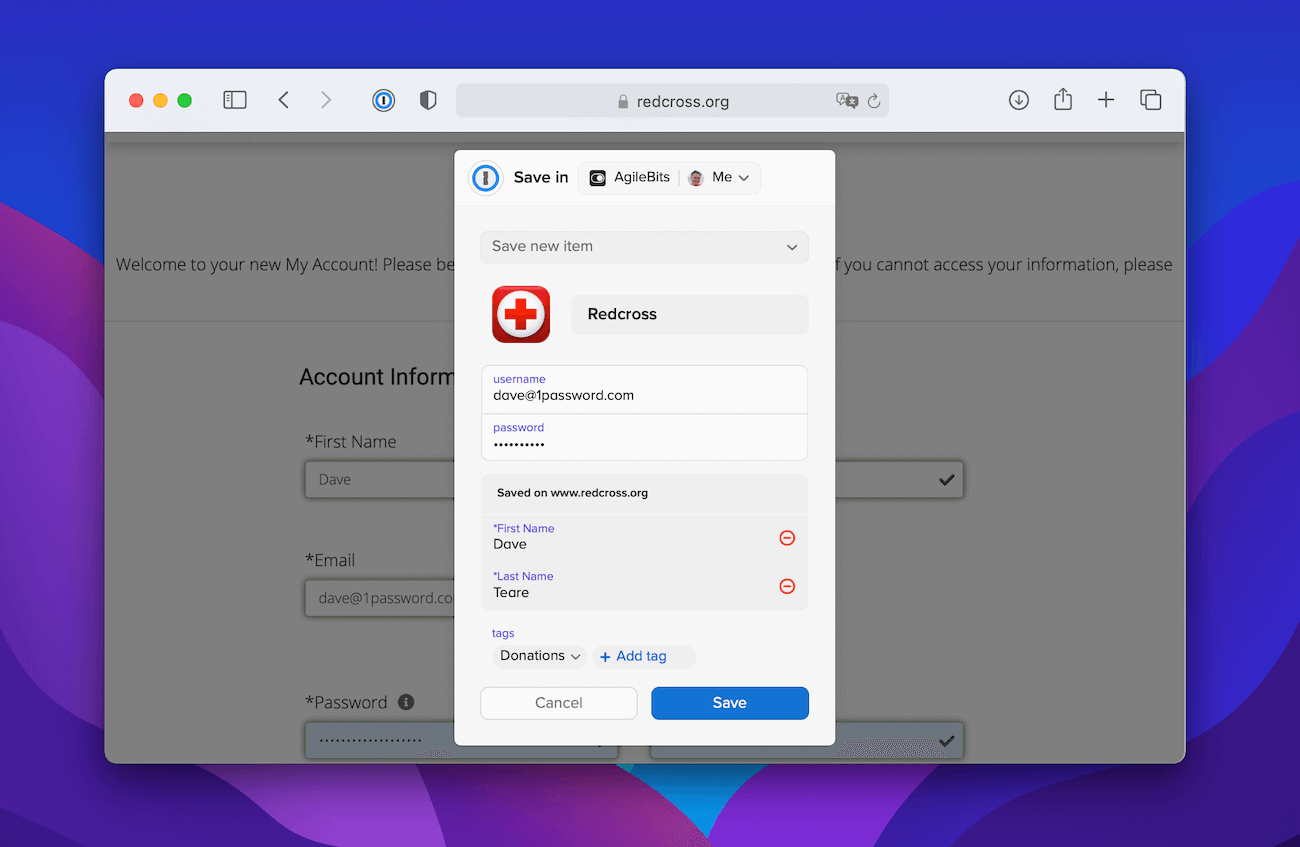 Next gen performance
Our new 1Password apps are built in Rust, a secure systems programming language famous for its performance and safety. 🦀
You won't see this change but you'll feel it. The app is incredibly responsive across the board, from unlocking to adding accounts to searching your items — especially when combined with native support for Apple Silicon and all the speed improvements that brings. We're talking breaking-the-warp-barrier speed. 🤘🏽
Next gen security
As always, your items are protected with strong end-to-end encryption so only you can see them. Along with your Secret Key, advanced MFA options, and secure remote password, your data has never been more secure.
That starts at the lock screen, which now shows all your accounts. Along with Touch ID (and soon Face ID hopefully 🤞) for easy unlocking it's never been easier to protect yourself, your family, and your entire company.

Next gen data recovery
No one likes to lose data (just ask Picard! 😂), so the next generation of 1Password gives you more power to recover data, starting with item drafts, the ability to restore recently deleted items, as well as being able to revert to previous versions of an item.
And if you're a 1Password Families or Business customer, you can now give specific friends, colleagues, or family members the ability to recover your account should you forget your password. (They will still never have access to your data.)
Make it so 🚀
You're welcome to come join us here in the future with our Early Access program. Head over to the forums to get started.
Join 1Password 8 for Mac Early Access
I hope you love 1Password 8 as much as we've loved creating it. Please share your thoughts with us in the early access forum where the team and I will be hanging out, answering your questions, and incororating your feedback into the official release that is scheduled to be released later this year.
Oh and be sure to mark your calendar for August 12th at noon Eastern when the team and I will be hosting an Ask Me Anything to discuss all things 1Password 8. I look forward to talking with you there as well as within our forums. 🖖🏼
Welcome aboard. 🤗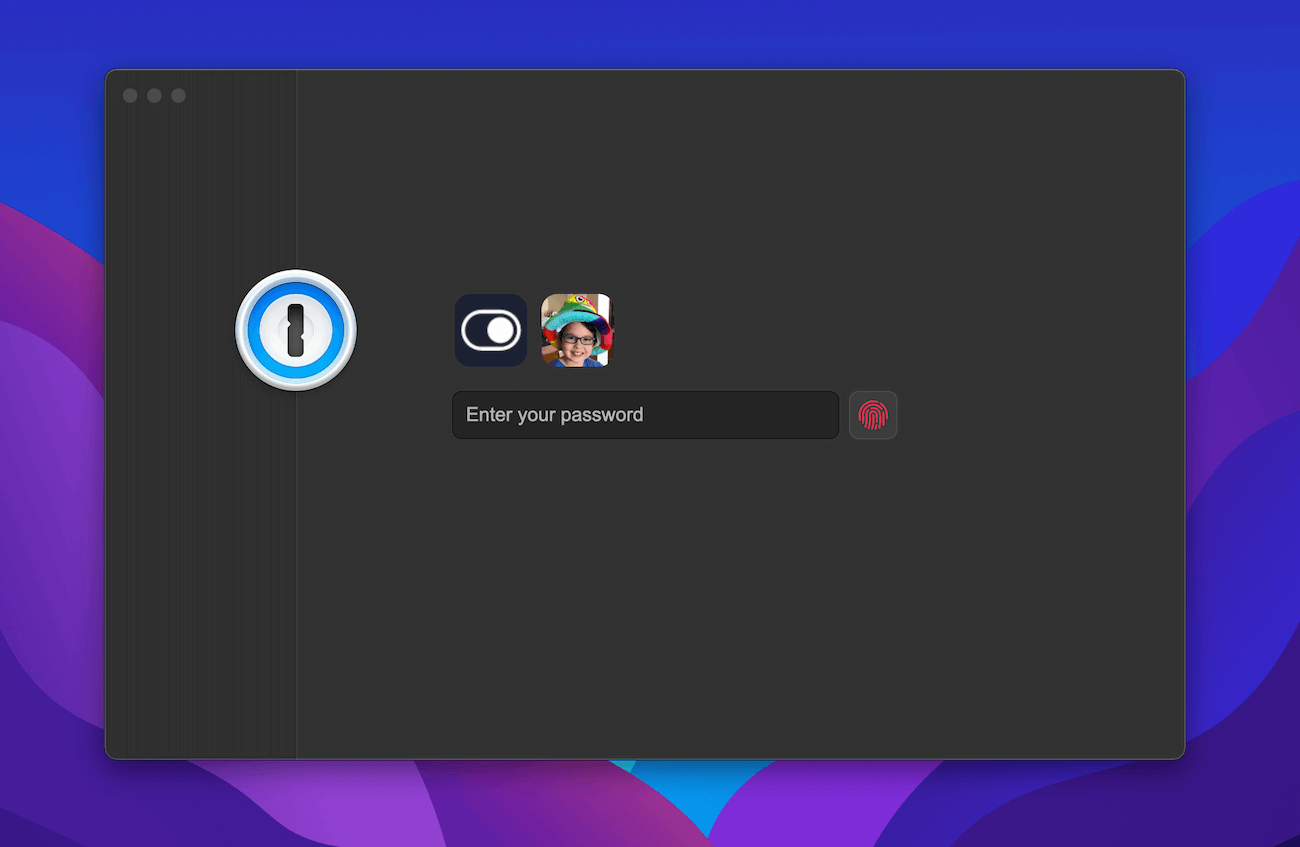 Encrypt and prosper. This is the way. 😀